It was the summer of 2017. Loud cheers erupted as an orange race car, made out of a recycled refrigerator, crossed the racetrack's finish line at Chicago's Daley Plaza. Five girls in orange t-shirts jumped enthusiastically as their team had just won ComEd's Icebox Derby, and they were taking the trophy.
Now in 2022, Francesca "Frenchy" Rogozinski, an Icebox Derby alumna and part of the winning team, is getting ready to start med school at Lake Erie College of Osteopathic Medicine in Erie, Pennsylvania.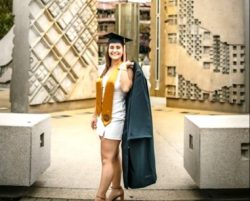 "We had build days where the girls and I learned from different engineer mentors and worked on building and wiring our car," Frenchy said. "I really liked that because in high school, I wasn't given the opportunity to do it myself. It was crazy how much we could do with the tools and the motivation that we were given."
While the connection from building race cars to going to med school may not be clear to many, Frenchy definitely sees how all STEM fields are interconnected.
"I feel like in STEM, in general, there's always a connection. Prior to applying the medical school, I had to take physics, calculus, biology and chemistry. Although it sounds weird that there's physics in medicine, it makes sense because of aerodynamics—how you move certain body parts," Frenchy explained. "In a college class I had to learn about all of the engineering of electric circuit boards, and I was like, oh my gosh, I already did this in Icebox Derby!"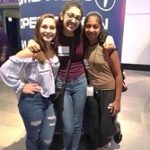 Women are severely underrepresented in STEM fields, but ComEd is fully committed to bridging the gap and helping women realize STEM careers by providing the right opportunities, and a healthy dose of inspiration.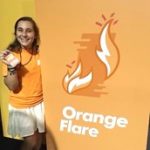 ComEd's Icebox Derby was the gateway to the creation of its Electric Vehicle or EV Rally competition—where 30 high school girls from Chicagoland will be paired with ComEd mentors to build and race an electric go-kart in August 2022. The EV Rally is the first of its kind and is meant to engage, inspire and nurture a passion for STEM among young women in Chicagoland. It's just one of many ways ComEd is working to help build tomorrow's STEM workforce.
"I would recommend girls interested in STEM to take these opportunities because I was able to learn from different areas in STEM that I had never experienced. The Icebox Derby and the women in STEM guest speakers and mentors were encouraging as I was getting ready to go to college. This experience definitely made me go into college very confident about my field and now I can say that I'm going to be starting medical school in the fall," said Frenchy.
The ComEd EV Rally application is open to any girl who is an Illinois resident between the ages of 13 and 18 and who will be enrolled in 7TH – 12TH grade as of May. Every participant will receive a $2,000 scholarship for completing the program.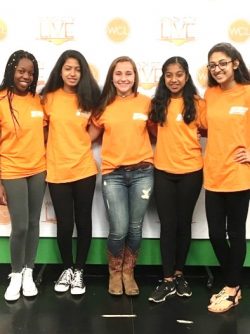 They will learn from ComEd mentors, connect with peers, and apply their STEM knowledge to building an electric vehicle. The competition will culminate with a once-in-a-lifetime experience as participants race their cars in Chicago on Saturday, Aug. 6, at the Museum of Science and Industry in Chicago.