"We will always have STEM with us. Some things will drop out of the public eye and will go away, but there will always be science, engineering, and technology. And there will always, always be mathematics."                                                 – Katherine Johnson, Former NASA Research Mathematician.
Science, Technology, Engineering and Mathematics (STEM) programs are designed to help students gain skills required to succeed in the 21st Century job market. According to Pew Research Center, although black workers comprise 11% of all employed adults, only 9% hold STEM occupations. ComEd supports STEM education and technology initiatives that help keep communities vibrant and develop a workforce of the future that reflects the diverse communities it serves.
To celebrate Black History Month and to inspire diverse young people to consider a career in STEM, ComEd hosted the STEM Home Labs Black History Month Leadership Summit. One hundred and eighty-seven high school students throughout Chicagoland and Northern Illinois were brought together virtually to participate in a panel discussion about opportunities in STEM careers and different paths to access those opportunities. The panel, which was moderated by Maya Garcia, senior corporate relations specialist and former new business large projects engineer at ComEd, featured four esteemed, Black STEM leaders: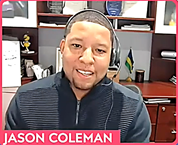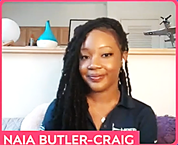 To safely offer programming during the pandemic, ComEd launched  STEM Home Labs in 2020 to inspire students to advance their confidence, knowledge and career paths in STEM through hands-on experiments and work sessions done in their home, guided by ComEd mentors. Developed by ComEd engineers in collaboration with university professor and STEM influencer Dr. Kate Biberdorf, the first edition of ComEd STEM Home Labs in 2020 was a five-month series with a new project each month focused on the principles and application of solar energy, electricity and circuitry.
During the Home Labs Leadership Summit event, Maya fired off questions to the panel, which poured into the chat by the inquisitive young pupils. And the diverse and engaging answers demonstrated various avenues to pursuing STEM careers.
"When did you realize that STEM was going to be a lifelong occupation?" a student asked the panel. Jason responded, "For me, growing up I've always had an actual love of STEM. Math and science were always my favorite subjects and in elementary school and high school I've always excelled at them."
Ashley's journey was the perfect juxtaposition, "When I got to college, I thought I was going to be Beyoncé's choreographer. I thought I would be on stage and famous!" Ashley's interest in STEM later developed while watching a television drama that centered on law enforcement agents who partnered with scientists and other STEM professionals to solve crimes.
Other questions flooded the chat asking everything from, "How do STEM and sports intersect?" to "What courses should be taken in middle and high school to prepare for STEM careers?" While answers varied widely, ComEd's passion for innovation and drive toward excellence echoed in each of them.
Cheers erupted for the inspirational, Black STEM leaders of the panel as the event wrapped. It's cadence ushering in the next generation of Black innovators in the world of STEM.
"At ComEd, we're always looking for the next generation of engineers and scientists to bring innovative thinking and technology to the energy grid," said Gil Quiniones, CEO, ComEd.