From rescuing animals to assisting you and your neighbors, lineworkers do so much more than keep the lights on. In honor of Lineworker Appreciation Day on July 10, we rounded up some of our favorite stories of ComEd lineworkers going above and beyond to support the communities in which they live and work.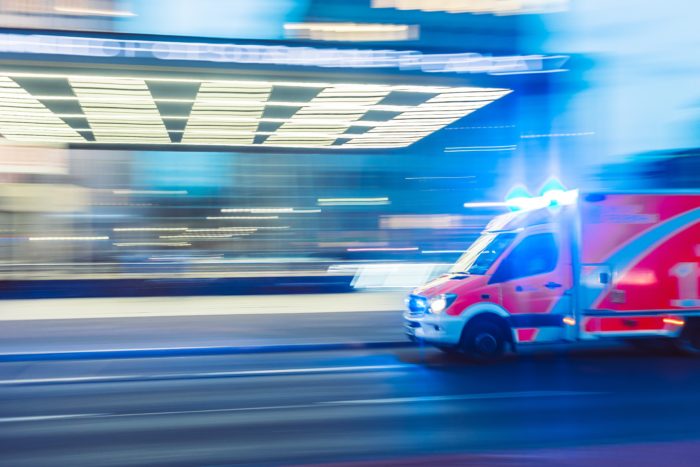 Saving a woman in distress
While at work, a ComEd crew was alerted that a woman was about to jump off a parking garage down the street. The crew immediately called 911 and rushed over to help. One lineworker headed to the top of the parking garage to talk to the woman until help arrived, while the others stayed below to stop cars from entering the facility and assist emergency personnel.
See the full story.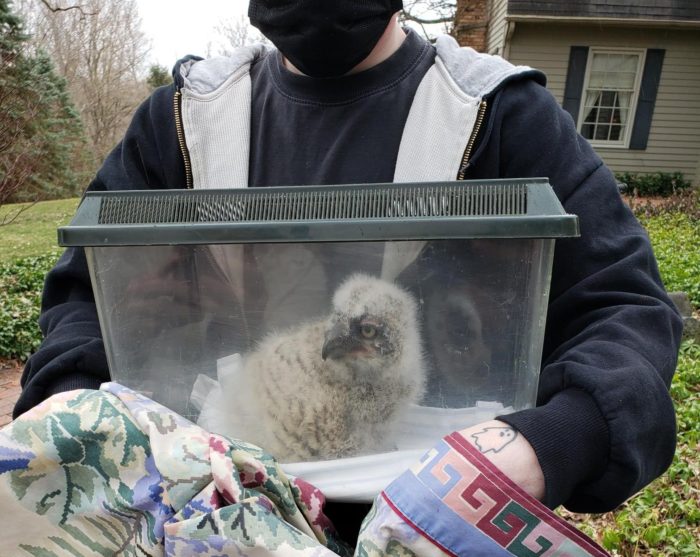 Coming to the rescue of fallen baby owl
When a ComEd crew received a call from the Fox Valley Wildlife Center, who needed assistance re-nesting a Great Horned baby owl that fell out of its nest in Elgin, Ill., the crew didn't hesitate to help. Under the nature center's direction and guidance, a lineworker situated the new nest directly under the old one and moved both the fallen and remaining owls to their new home. See the full story.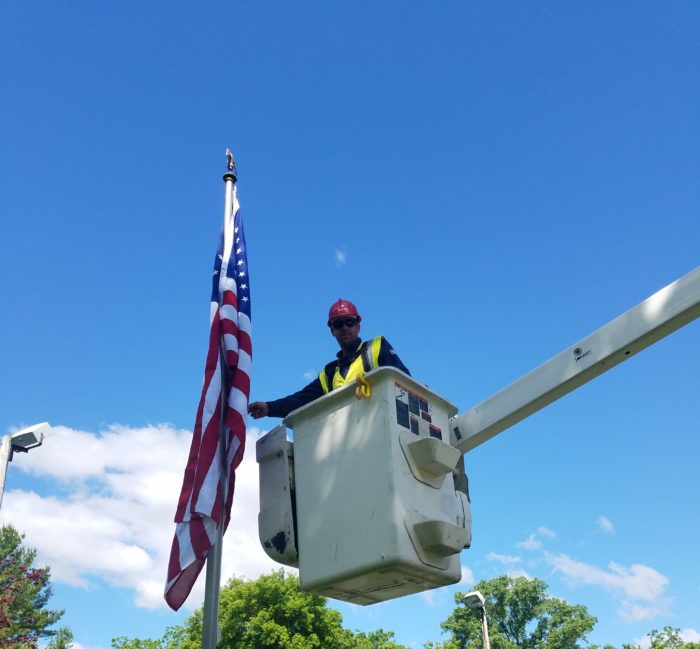 Helping a customer raise the stars and stripes
A ComEd lineworker was working on a utility pole when a customer who lived in the neighborhood kindly approached him to ask a favor. She needed her flagpole rope fixed to be able to raise her American flag in time for Independence Day. Using a ComEd truck equipped with an extendable work platform, he was able to reach and fix the rope to hang the flag for the customer. See the full story.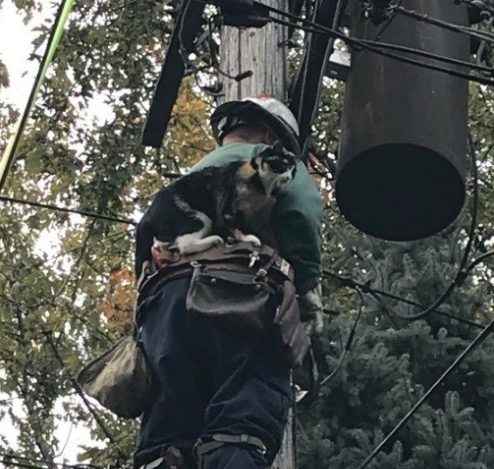 An overhead electrician specialist at ComEd climbed a utility pole to save a cat that was stuck for over 10 hours. See the full story.