National Lineman Appreciation Day, recognized each year on April 18, is a time to express gratitude to the great men and women who work hard to keep electricity flowing to our homes and businesses. At ComEd, we appreciate the faithful service of these workers, whether working underground or overhead, to power the lives of our more than 4 million customers across northern Illinois.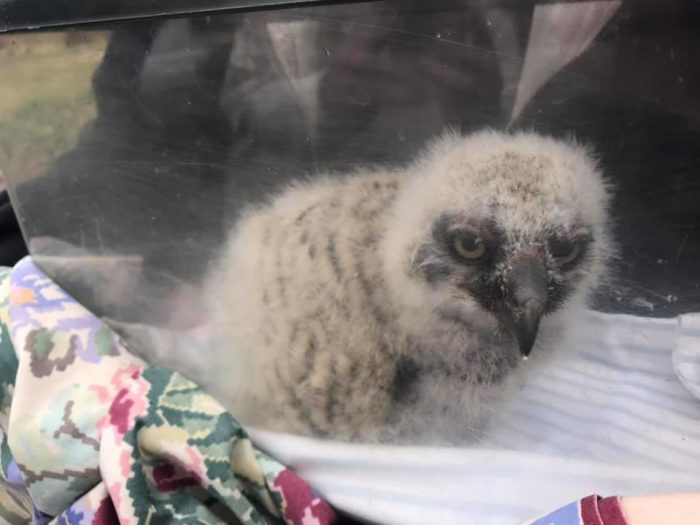 But the commitment ComEd lineworkers have to their customers goes beyond just keeping the lights on. They also look out for the well-being of every person and creature in the community. A ComEd crew demonstrated this recently when ComEd Overhead Electrician Specialist Mike Curtis received a call from the Fox Valley Wildlife Center, who needed assistance re-nesting a Great Horned baby owl that fell out of its nest in Elgin, Ill.
ComEd Field Supervisor Bill Stucker and ComEd Operating Electrician Specialist Eric Brooks met Fox Valley Wildlife Center employees at the nest's location on a residential property.
"We used one of our trucks that can extend up high to secure a new nest," Stucker said. "We're part of the communities we serve, and we do our part to support in any way we can."
Under the nature center's direction and guidance, Brooks situated the new nest directly under the old one and moved both the fallen and remaining owls to their new home. A week later, ComEd Operating Electrician Specialist Brian Anderson checked to make sure the nest was still secure.
ComEd lineworker securing new nest