Empowering Communities
The Cold Might Make Him Shiver but the Cause is What Makes Him Deliver
February 17, 2022
Before waving goodbye to winter, ComEd's Polar Plunge team, the ComEd Coolers, will brave the frost-laden air and snow-packed ground once again for the 22nd Annual Chicago Polar Plunge to benefit Special Olympics athletes.
Each year on the first Sunday in March, thousands of participants, volunteers and spectators join forces and plunge into the icy waters of Lake Michigan in support of more than 7,500 Special Olympians and individuals with developmental disabilities.
Arturo "Art" Chavez, substation supervisor, ComEd, is a pioneer of the ComEd Coolers, initiating the conversation that sparked ComEd's interest and 11-year participation in the annual Chicago Polar Plunge. His leadership and charitable spirit echo ComEd's unwavering commitment to the support of diverse communities.
"Each time I do the Polar Plunge I'm reminded that the impact one day has on me has a lasting impact on thousands of children and adults with intellectual and developmental disabilities. This is what has kept me coming back for over a decade. I'm in awe of the Special Olympians and their drive to compete in a variety of sports. It has inspired me to dedicate each Polar Plunge to a family member or friend with special needs every year," Chavez expressed.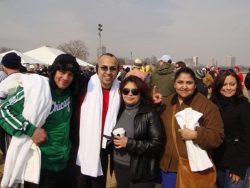 This year, on Sunday, March 6, Arturo, ComEd CEO and first-time plunger Gil Quiniones, and the ComEd Coolers will show off the creative ways to plunge remotely. Diving into a pool? Making a snow angel? Having a bucket of ice water dumped on them? Nothing is off limits on the ways ComEd Coolers plunge, while following Covid safety guidelines.
To date, ComEd has raised nearly $2 million and has been a leading corporate fundraiser of the event for several years. And Arturo has been there every step of the way spreading the word and rallying family, friends and co-workers to support this worthy cause.
After more than a decade of plunging, Arturo says, "it doesn't get any easier." But the motivation, goals and turnout grow stronger each year. What started as a tick mark on his bucket list has evolved into a more meaningful tradition in honor of family, friends and villages of bold, special athletes that compete.
His best advice for new and future plungers is to dress in layers while you're waiting for your turn to plunge but shred those extra threads before jumping in the water/snow. The more wet layers you have on, the longer it takes your body to warm back up.
Temperatures may keep getting colder, but support for this event is heating up! Arturo's dream is to one day see ComEd Coolers grow to "1,000 members strong and raise $1,000,000 in a single year."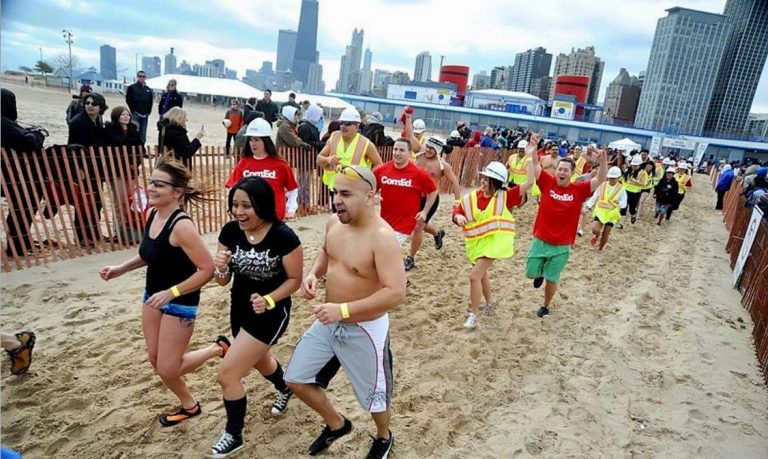 On March 6th get ready…get set…dive/dip/douse/wade/leap or stick a toe in and plunge virtually with Arturo, Gil Quiniones and the ComEd Coolers!
For more information on Special Olympics Chicago/Special Children's Charities and Chicago Polar Plunge visit www.sochicago.org/chicago-polar-plunge/.