Driving Innovation
Exelon Corporation Pilots New Technology To Strengthen ComEd's Power Grid
May 10, 2022
As climate change causes major shifts in weather patterns and increased demand on utilities nationwide, ComEd continues to deliver on its commitment to enhancing grid resilience through innovative technologies that help the company continue to deliver clean, reliable and affordable energy to its more than 9 million people across northern Illinois.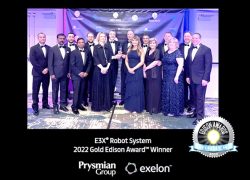 Exelon Corporation partnered with Prysmian Group to pilot a new grid-strengthening technology on ComEd equipment that won the Edison Gold Award—the highest honor awarded—during the 2022 Edison Awards Gala.
"A more efficient grid will help us build a cleaner-powered future for our customers and communities and accelerate the transition to sustainable energy sources," said Terence Donnelly, president and COO of ComEd, an Exelon company. "We are proud to have partnered with Prysmian Group to drive innovation and set new standards for the delivery of safe, clean and cost-effective power.
In the pilot, a robot was attached to ComEd's transmission lines and applied Prysmian Group's durable, heat-dissipating E3X® coating on existing power lines. The innovative technology will increase capacity for utilities on in-service overhead power lines and enable more power to be delivered across existing transmission grids.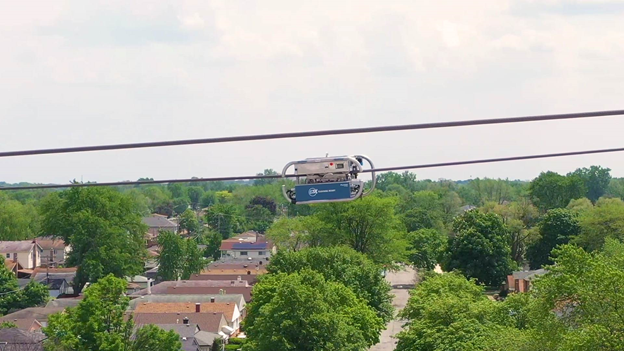 "This award proves that innovative and breakthrough technologies, like our E3X® grid enhancing robot system, are solving specific business needs and enhancing shared sustainability goals," said Andrea Pirondini, CEO of Prysmian Group North America. "We pride ourselves on working closely with our customers to develop products and solutions that will enable the modernization of the U.S. energy grid and that energy transition".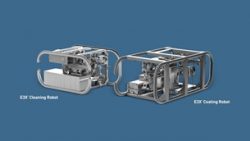 E3X coating on bare overhead lines increases emitted thermal radiation and reduces solar absorption—enabling lines to run cooler, reduce energy losses and avoid sag related safety issues. Now, with the energy-efficient ability to apply this special coating to existing lines, E3X will reduce power grid congestion and unlock additional capacity, ultimately increasing the amount of energy that can be delivered without the construction of new lines, to the benefit of the environment, stakeholders and the more than 9 million people ComEd is privileged to serve.