Advancing Clean Energy
ComEd Earns the Energy Star Partner of the Year—Sustained Excellence Award for a Decade Straight
May 5, 2022
Ten years of sustainability and counting
Each year, the U.S. Environmental Protection Agency (EPA) and U.S. Department of Energy (DOE) ENERGY STAR program honors a group of businesses and organizations that have made outstanding contributions to protecting the environment through superior energy achievements.
For the 10th consecutive year, ComEd received the highest level of recognition—ENERGY STAR® Partner of the Year—Sustained Excellence Award. The award also marks the 13th year in a row that the northern Illinois energy company has been recognized by the EPA and DOE for its energy efficiency programs.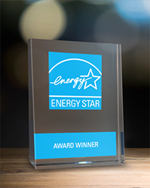 In 2021, approximately 460,000 ComEd residential and business customers saved nearly $189 million on their electric bills by taking advantage of ComEd's energy savings program.
"It's an honor to be recognized by the EPA for our continued efforts to give customers easy ways to save money on their electric bill, while helping to protect the environment," said Melissa Washington, senior vice president of customer operations for ComEd. "ComEd is dedicated to mitigating the impacts of climate change through our energy efficiency program and partner with our customers to reduce greenhouse gas emissions that contribute to air pollution."
ENERGY STAR award winners lead their industries in the production, sale and adoption of energy-efficiency products, homes, buildings, services and strategies. These efforts are essential to fighting the climate crisis and protecting public health.
"We know it's going to take all of us working together to tackle the climate crisis, and the 2022 ENERGY STAR award-winning partners are demonstrating what it takes to build a more sustainable future," said EPA Administrator Michael S. Regan. "These companies are showing once again that taking action in support of a clean energy economy can be good not only for the environment, but also for business and customers."
ComEd's commitment to the environment extends beyond operating in compliance with applicable laws, and it's proud to receive recognition from an organization with a shared motivation of superior leadership, innovation, and commitment to environmental protection through energy efficiency.
The EPA presents the Sustained Excellence Award to partners that already received ENERGY STAR Partner of the Year recognition for a minimum of two consecutive years and have gone above and beyond the criteria needed to qualify for recognition.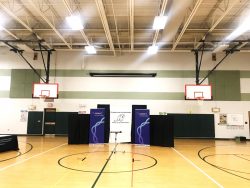 The ComEd Energy Efficiency Program, which is funded in compliance with state law, offers a range of services and incentives to help families and businesses save money and use energy more wisely. Since 2008, the program has helped customers save approximately $6.7 billion on their electric bills. The program also helped customers save nearly 62 million megawatt-hours of electricity, which is the annual equivalent to reducing more than 52 billion pounds of carbon emissions from the atmosphere, removing more than 5 million cars from the road, planting more than 29 million acres of trees or powering more than 7.1 million ComEd-equivalent homes.