With Chicago's winter quickly approaching, now is the time to invest in upgrades that will make your multi-family building warmer, cozier, and more energy-efficient.
Before winter is in full effect, ensure your building's heating system is running efficiently by giving your boiler or furnace a tune-up.
During a tune-up, your heating system will be cleaned to maximize its combustion efficiency. A technician will also perform maintenance to ensure that your boiler or furnace is working at its peak performance, reducing maintenance costs and maximizing its efficiency. Better performance lowers energy bills and ensures more consistent temperatures throughout the building. 
As temperatures drop, insulating your building's domestic hot water pipes is more important than ever.
Fiberglass pipe insulation prevents your pipes from freezing or bursting by keeping cold air from affecting the pipes. Insulation will also keep condensation from collecting on the pipes, which could lead to corrosion. Frozen, burst or corroded pipes require costly replacement. The right insulation helps you maintain your existing pipes, reducing your maintenance and overhead costs.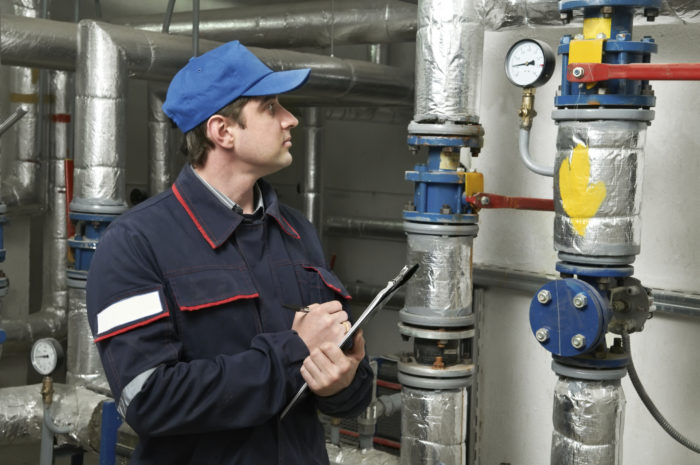 Regulate and control your building's temperature all year long by installing programable or smart thermostats in common areas and tenant units.
These thermostats can automatically adjust the temperature of living spaces to best fit schedules and lifestyles. Weekdays can be programmed separately from weekends to increase tenant comfort and optimize savings each day of the week.
Preparing your multi-family building for winter is easy with low/no cost energy-saving incentives from the ComEd Energy Efficiency Program.
Multi-family properties with residents that meet income qualifications may be eligible for FREE comprehensive energy efficiency retrofits in common areas and tenant spaces. Call ComEd at 1-855-433-2700 and schedule your FREE energy upgrades assessment. 
Properties with residents that don't meet the income qualifications may qualify for a FREE assessment and FREE installation of energy-saving products.