Empowering Communities
ComEd's Newest Scholarship Program Propelling Next Class of Engineers, Energy Leaders this Fall!
May 26, 2022
Kelly Lin, a senior at Chicago Public School's Whitney M. Young Magnet High School and resident of the Chinatown neighborhood of Chicago, couldn't believe her eyes when she first read the email that would change the trajectory of her college experience. The email read "ComEd is pleased to announce that you have been selected to receive a $10,000 scholarship and an optional summer internship in 2023."
Kelly was sitting in class when she received the news that she had been selected as one of 56 students who were named recipients of ComEd's Future of Energy Scholarship. The scholarship was created to remove financial barriers, and boost diversity and inclusion in STEM and energy careers. Kelly will attend the University of Illinois Urbana-Champaign as a computer science major this fall.
As a first-generation student and the oldest of three, navigating the college application process wasn't easy, and the cost of college played a huge part in her decision.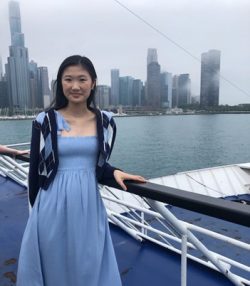 "While looking for colleges, a big factor for me and my family was the cost. I spent a good amount of time researching scholarships and my school counselor actually suggested that I apply to ComEd's scholarship," Kelly said.  "The scholarship was for students in STEM and those interested in the energy sector as well, which I really want to learn more about."
Kelly's interest in energy was first piqued in an environmental science class where she learned about renewable energy resources and participated in a class activity to debate which renewable energy resource was most impactful in reducing emissions. She is passionate about environmental issues and looks forward to learning more about reducing greenhouse emissions and protecting endangered species while in college.
That wasn't Kelly's first introduction to STEM-related activities. Throughout her high school career, she participated in Code Your Dreams with After School Matters, a coding club at school for girls who would do coding projects together for fun, and Exelon's STEM Leadership Academy.  
"My greatest motivator is my family, my parents. I really appreciate their strong support for me going into such a challenging and competitive field," Kelly said. "This scholarship will really help me and my family. I can now focus more on the college experience by exploring different aspects of college without financial barriers. It will give me the freedom to do what I truly want to do."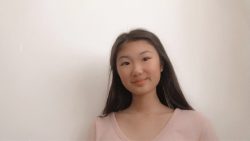 Thanks to her ComEd scholarship, Kelly is less worried about how to pay for classes, allowing her more time to look into clubs she can get involved in when on-campus at U of I this fall – including STEM clubs, cultural clubs and hobby-focused clubs. This summer she will be interning at Gear Up Consulting, where she will be doing data research and coding. Following, Kelly has also received an offer to begin interning at ComEd this fall.
Kelly's story is just one of many Illinois students who will have a shot at STEM and related majors this fall. ComEd is already getting a leg up on offering next year's high school graduates access to college assistance, and will open the next round of scholarship apps this December. For updates, please visit https://need.force.com/ComEd/s/scholarship-information.