You herd right. The goats are baaaaaack!
More than 200 hungry and ambitious goats return to ComEd for a second summer to manage vegetation under powerlines in Pekin, Ill. Like many summer interns that join ComEd to learn and grow professionally, these "goatterns" will be no different (well, maybe a little).
During their two-week "goatternship," these four-legged employees will eat their way through vegetation under powerlines to reduce the chances of electric service interruptions that trees and brush can cause. Due to steep ravines in the area, it is challenging for vegetation management crews to clear brush. So, why goats? Using goats can cut the cost and time to clear vegetation in half, reduce safety risks and is an eco-friendly alternative.
MEET A FEW COMED GOATTERNS FROM THE HERD: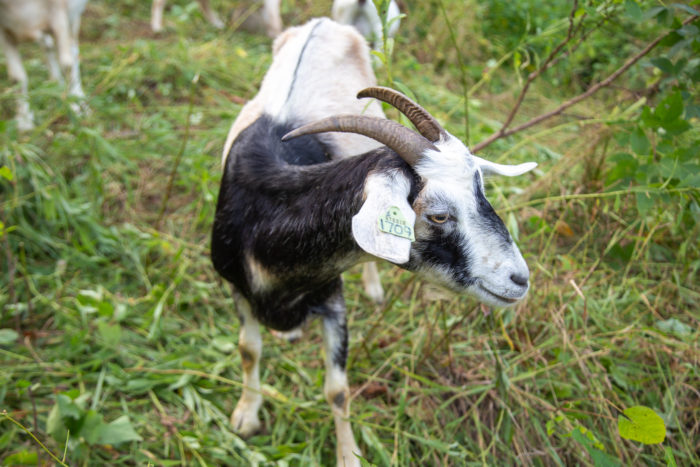 Selena Goatmez
After successfully eating her way through trees and brush last summer as a goattern, Selena-Goatmez was hungry for more. With a year of experience under her hoof, she will be instrumental in leading her colleagues and teaching them the important role they play in helping deliver reliable power to ComEd customers and the communities they live in. Climbing for brush isn't the only thing Goatmez will be reaching for. She is hoping to land a full-time job with ComEd after the summer concludes. You've goat this, Goatmez!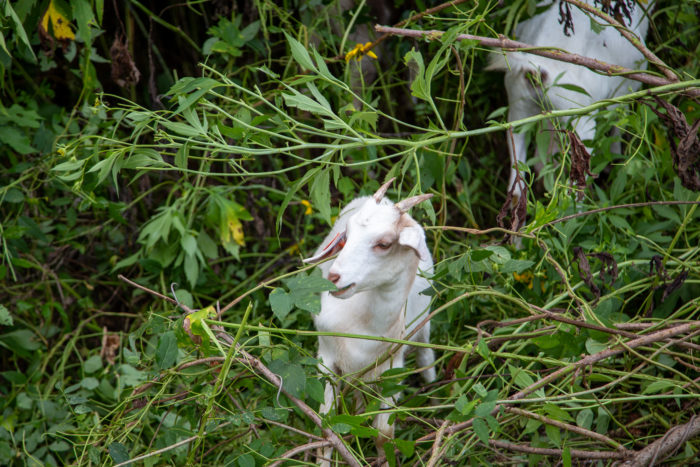 Great Goatsby
Great Goatsby is ready to take the lessons he has learned in his pen to a professional work environment. The youngest of the bunch, Goatsby's high energy and vibrant personality will keep his colleagues' morale up after a long day of work. Goatsby is still figuring out what vegetation he prefers, so he is looking forward to finding a mentor to help guide him in this next chapter (he is also very excited to be leaving his parents' pen).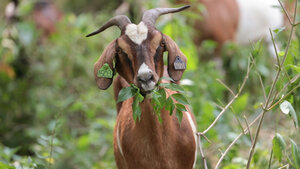 Saaaaandy
With an appetite and work ethic like Saaaaandy's there is no limit to this teams' success. A natural leader and the daughter of a herd queen, Saaaaandy is determined to keep this team on track. She isn't afraid to bleat loudly if deadlines aren't being met and put her hoof down when her colleagues take too long of lunch breaks. She hopes to help break the glass ceiling with her hooves and knows that this opportunity will help her climb (literally) the corporate ladder.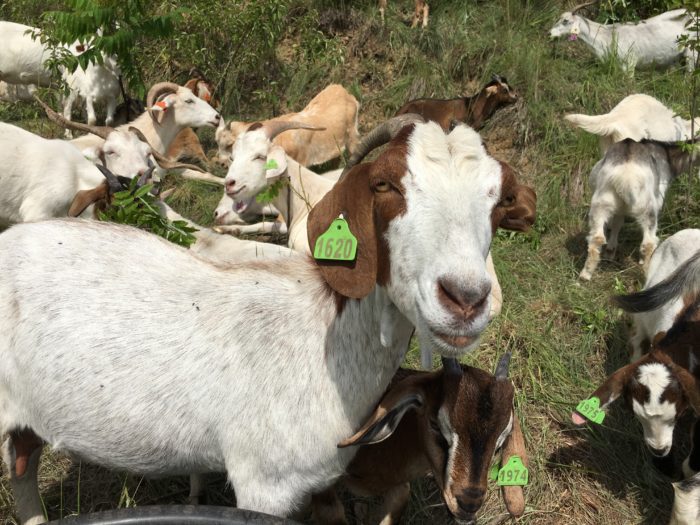 Goatfather
Goatfather is known for his mischievous and adventurous personality. He is excellent at jumping and climbing to find hard-to-reach terrain (which can sometimes get him in trouble when he roams too far). Goatfather used to be a picky eater but has come a long way in diversifying his palate. Although he likes to march to the beat of his own drum, Goatfather is always open to listen to his colleagues' ideas when it comes to new routes and digestive tips.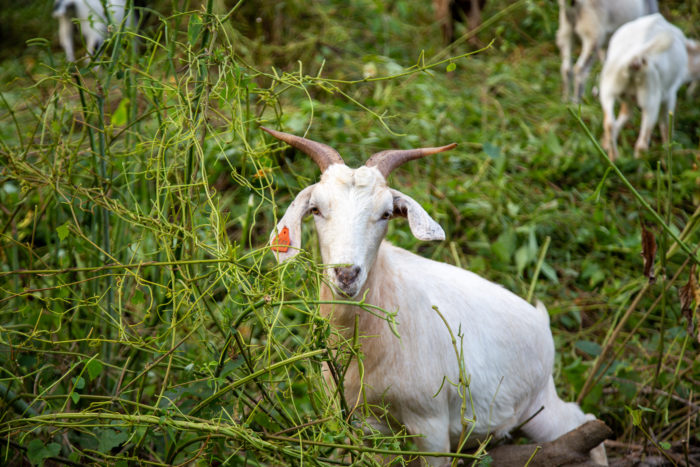 Captain Hoof
This will be Captain Hoof's first goatternship. After taking a few years off to travel and explore new prairies, he is ready to get back to work. His diverse perspective and unique experience will be valuable when his team is faced with challenges. He is excited about this adventure and is looking forward to meeting new friends along the way.
We hope these ComEd goatterns trot away with more than a full tummy. We hope they digest new life skills that will help them succeed in their future eat-devours. Stay tuned for more on the goats' progress!