Amy Gonzales is a U.S. Army veteran of 20-plus years, a regional trainer at ComEd's office in Chicago's Ashburn neighborhood… and a mom who experienced firsthand the tragic reality of heart disease. 
When Amy was in her early 20s, her mother passed away of a heart attack, forcing Amy to navigate life without her mother. This September 2021, Amy will take part in her fourth American Heart Association Heart Walk, joining hundreds of her ComEd colleagues in the fight against heart disease. This year, however, Amy is walking for more than just her mother.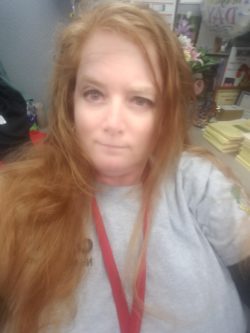 In May 2020, Amy's husband collapsed after experiencing the symptoms of a heart attack. As Amy called 911, the dispatcher asked her to count his breaths since too much time was passing between them and he was struggling to breathe. To keep her husband's heart pounding, Amy performed CPR while paramedics raced towards her house.
Once paramedics arrived and began reviving her husband, Amy explained, "you are praying and telling yourself it's going to be fine and forcing yourself to believe everything will be okay while your world is crashing down around you." While her husband recovered from that heart attack, he has since experienced and survived a second heart attack, prompting Amy to increase her efforts in raising awareness about heart disease.
According to the Centers for Disease Control and Prevention, heart disease is the leading cause of death in the United States. Amy feels it is critical to highlight how heart disease affects not only those who battle it, but also their friends, family members, caregivers and spouses.
Amy's experience has encouraged her to promote CPR training for other ComEd employees, with many of her colleagues getting certified as a result. ComEd is proud to support Amy as she joins hundreds of her ComEd colleagues, family and friends to, each year, raise thousands of dollars to support those affected by heart disease.
Each September, hundreds of ComEd employees, family and friends take part in the American Heart Association's 2021 Metro Chicago Heart Walks. Their stories are as varied as the locations in which they choose to walk in support of the fight against heart disease. To join ComEd in supporting he cause– or to support and join a ComEd team – visit ComEd.com/2021Heart Walk.