Empowering Communities
College dreams of two Chicagoland women made possible by ComEd parent company
July 13, 2021
Teegan Mathey, a recent Oswego East High School graduate and alumnae of the Exelon STEM Leadership Academy, joined a video call in May that would change her life.
Mathey, joined by six other Leadership Academy participants, anticipated the call to be a scholarship interview offered by ComEd parent company, Exelon. Instead, it was an offer from Exelon President and CEO Chris Crane to receive a newly launched scholarship for STEM Leadership Academy alumnae. 
Watch the video to see the students reaction when Exelon President and CEO Chris Crane surprised them with college scholarships.
"When I found out I earned the full-ride scholarship, it felt like a giant weight was lifted off my chest," Mathey said. "I had been concerned for months about how I was going to pay for college. I couldn't help but cry at this time and be completely overwhelmed with gratitude and relief."
The Exelon STEM Leadership Academy is a free, week-long experience for girls, aged 16-to-19 years, from diverse communities in the Washington, D.C., Chicago and Philadelphia metro regions. The academy is designed to prepare students for STEM academic and career paths, ideally as an Exelon employee, through hands-on experiences and education in leadership, communication and presentation skills.
Mathey, one of two recipients from Illinois, became passionate about environmental science in her middle school environmentalist club.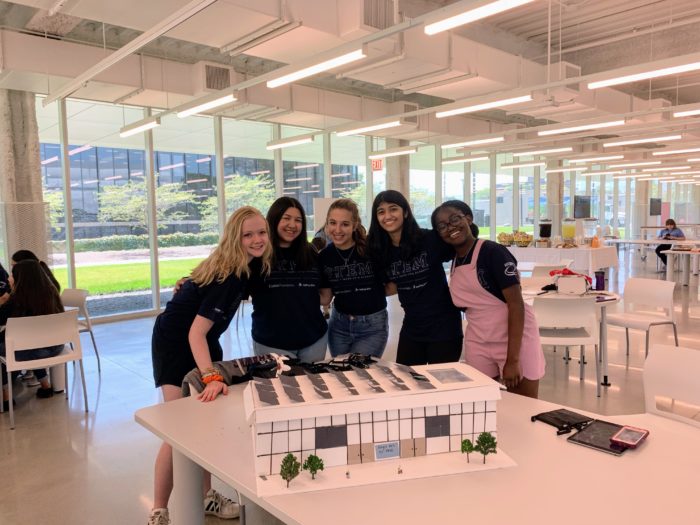 Teegan Mathey (left) with other students from
the Exelon STEM Academy.
"This scholarship means the opportunity to attend college debt-free," she said. "With the opportunity and time to now explore so many new things, I know that I will get involved in other areas and make the absolute most of this opportunity."
The other Illinois scholarship recipient, Nicole Onyemeziem, is a St. Ignatius College Prep graduate. While in eighth grade, Onyemeziem participated in various workshops where she developed her technical skills and interest in engineering.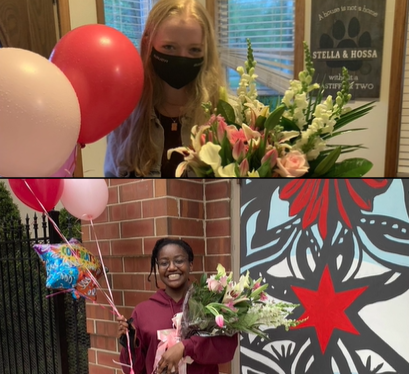 Teegan Mathey (top) and Nicole Onyemeziem (bottom) are two of the seven
students to receive a college scholarship from Exelon.
In the fall of 2021, Mathey will attend the University of Alabama to pursue a degree in environmental science and minor in pre-law. Onyemeziem will attend Cornell University College of Engineering to study computer science or operation research and information engineering.
The Exelon scholarship will pay for all seven of the recipients' college costs, including tuition, room and board and all other expenses not covered by other confirmed scholarships, family contributions and work-study grants. The total value of the seven scholarships is about $1 million.