In 2021, ComEd reliably delivered clean and affordable energy for families, businesses and critical services – and continued to serve our customers when they need us the most. By nearly every measure, ComEd is delivering the highest levels of service in its history, providing families and businesses the reliable, affordable and resilient clean energy they need and deserve. Long days, short days. Good ones and bad; ComEd's workforce – more than 6,000 employees and contractors across the region – work for and beside their neighbors to make each day better than the next.
Here's a look at 2021 in review:
DELIVERING CLEAN, SAFE AND RELIABLE ENERGY TO HOMES AND BUSINESSES
Increased Access to Clean and Renewable Energy
More than 80 new community solar projects were added, enabling 17,000 residential customers to participate in the benefits of solar energy without installing panels on their own homes, including credits on their ComEd bill for energy generated by the community solar farm.
ComEd and Nexamp launched the "Give-A-Ray" program which will enable about 650 ComEd customers per year to enroll and receive community solar credits at no cost. As the first program of its kind in Illinois, customers with low to moderate income in the Rockford and surrounding area will be eligible to benefit from solar energy and savings.
The Illinois Commerce Commission (ICC) approved ComEd's 2021 Formula Rate Update request to recover costs of investments to enhance reliability and enable the transition to clean and renewable energy. The ICC's Final Order resulted in an overall $46 million increase in rates that will add 16 cents to the average monthly bill for residential customers beginning in January. It's the first electric delivery rate increase in four years.
Energy Efficiency Programs
The ComEd Energy Efficiency Program helped customers save $163 million on energy bills.
Reduced over 1.6 billion pounds of carbon dioxide emitted into the air, the equivalent of 162,000 cars off the road for one year.
Over 8,300 small business owners across northern Illinois saved more than $23 million on their electric bills during the Pandemic.
U.S. Environmental Protection Agency (EPA) and U.S. Department of Energy Recognized ComEd's Energy Efficiency Program for the 12th year in a row. Since the program's inception in 2008 customers have saved more than $6 billion on energy bills and avoided 57+ billion pounds of carbon.
Mutual Assistance Deployments
Fueled by a rise in severe weather events this past year as a result of climate change, more than 1,400 ComEd employees were dispatched through nine mutual assistance deployments in states including Michigan, Florida and Texas, where they worked to restore power outages following severe storms.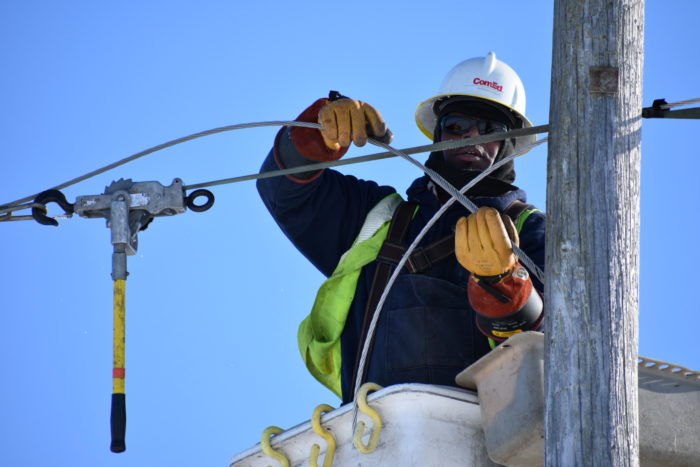 SUPPORTING, INVESTING AND UPLIFTING THE COMMUNITIES WE SERVE
Employees Volunteerism & Philanthropy
ComEd employees stepped up with their time and their dollars to support the communities in which they live and work. As of January, employees volunteered more than 12,200 hours including in 93 company-sponsored volunteer events and raised approximately $2 million to support communities and causes close to their hearts.
In December, various employee resource groups, employee-led groups created to foster diversity, inclusivity and equity, held toy drives. As a collective more than 665 toys were donated to organizations including Children's Home and Aid, Toys-for-Tots, La Rabida Children's Hospital, and Rodolfo Lozano Bilingual and International Center Elementary School.
In March, more than 380 employees took part in a Chicago's virtual Polar Plunge, raised more than $260,000 for Special Olympics Chicago programs that support athletes with disabilities.
In September, more than 620 employees gathered family and friends to raised more than $216,000. in support of the American Heart Association's annual Heart Walks.
In honor of Arbor Day, ComEd is donated 28,000 trees to communities across northern Illinois to help revitalize their green spaces after a devastating derecho storm struck the region in August 2020 and destroyed thousands of trees, some of them decades old.
As of December, more than 224,000 eligible customers were connected to more than $144 million in assistance and extended payment options. Assistance remains available for families struggling during the winter months.
In the fall, ComEd announced that eligible low-income residential customers will no longer be assessed late payment fees or deposits, and any deposits already provided to ComEd would be returned. At the same time, ComEd announced it would waive fees for all customers who make payments with credit card, debit card or electronic check, and would also accept payment through PayPal.
Virtual Educational and Training Opportunities
1,700 residents participated in job training and STEM education programs. These programs are dedicated to establishing a diverse talent pipeline for the future.
100 students participate in ComEd STEM Home Labs  participated in a simulated mission to Mars by solving STEM-related challenges that included building their own Mars Rover.
70 Students from the Chicagoland area participated in the STEM Leadership Summit to celebrate Hispanic Heritage Month and increase awareness of the existing gap of Hispanic representation in the STEM workforce.
"It's so important for someone my age to be able to hear from others who look like me in the STEM field. I am proud to be Latina and look forward to being part of increasing diverse representation in the STEM workforce," Sonia Bravo, participant and a junior at Morton High School in Berwyn.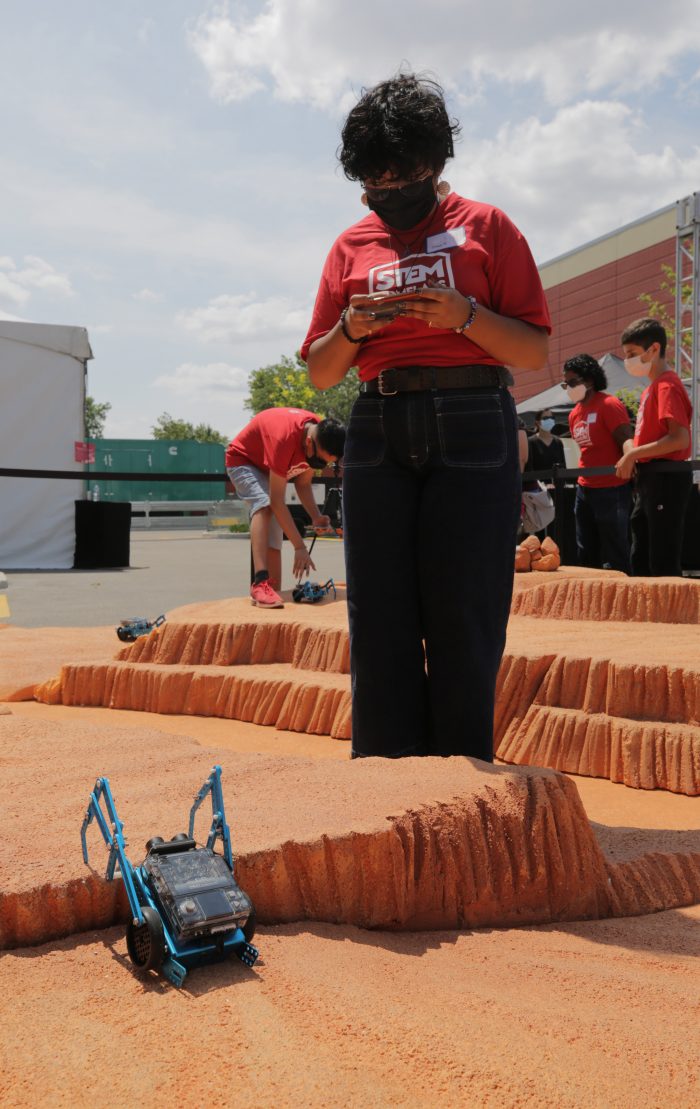 Economic development efforts in 2021 are expected to generate over $3 billion in investment and add over 4,700 new jobs as a result of 16 new business projects coming to the region.
ComEd is focused on ensuring that dollars spent reach into the diverse communities it serves. The company expects to meet, if not exceed, its 2021 goal of awarding at least 40 percent of its total spend to certified minority and women owned suppliers – building on last year's record of awarding nearly $900 million to diverse suppliers.
To help protect customers against scams and scam attempts, ComEd launched its annual Utility Scam Awareness campaign in November with ComEd senior executives appearing on major Chicago-area TV and radio stations to provide tips on how to identify energy-related fraud. To enhance this year's program, ComEd organized a press conference with Better Business Bureau, Nicor Gas, North Shore Gas and Peoples Gas to provide consumer protection information Nov. 16, during Scam Awareness Day.
From 2020 through 2021, reported phone scams were down 58% and the amount of money lost by customers through scams was down 49%.
CREATING INNOVATIVE AND SUSTAINABLE SOLUTIONS
Environmental Stewardship
Hundreds of goats to helped clear 13 acres of land vegetation in terrain that is difficult to access under transmission lines in Pekin, Ill., to avoid power outages and service disruptions often caused by overgrown vegetation near power lines. The goats' eco-friendly efficient work cuts the cost and time required to clear the vegetation by more than half and reduces safety risks for human workers. To celebrate their hard work, approximately 20 of the goats took a break from eating vegetation under power lines for a boat cruise on the Chicago River.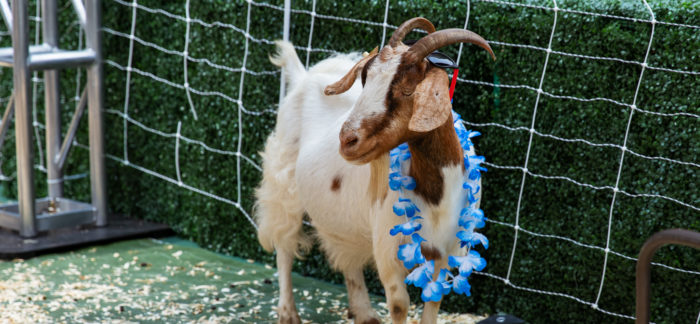 South Elgin, Ill., became one of the first communities in the region to use ComEd's smart meter infrastructure to enable smart water meters. The ComEd smart grid has provided record levels of electric service and more control over energy use and will now provide those benefits for water access in South Elgin.
ComEd and American Superconductor Company (AMSC) successfully implemented the integration of Resilient Electric Grid System (REG) in Chicago. The REG utilizes high-temperature superconductor capable of transporting enormous amounts of electrical current to enhance the reliability, resiliency and performance of the electric power grid. The project was created in partnership with U.S. Department of Homeland Security to drive advancements in grid resilience- the ability to reduce the magnitude and duration of disruptive events. ComEd is the first utility in the nation to permanently install the superconductor-based system into the grid.