This summer, after nearly two years of virtual classes and virtual internships, college students finally got to step foot inside offices for their summer internships and work alongside professionals.
This year, ComEd welcomed 112 interns to its workforce. The rigor and experience of the company's internship is unmatched – and that might be because their workspaces look a bit different from that of the average office intern. Instead of looking up to admire their office building, many ComEd interns look up at powerlines, poles, transformers, and other behind-the-scenes operations that power 70% of Illinois.   
One of these lucky interns is Lauren-Charlise Walls from Chicago's Avalon Park neighborhood, originally from Little Rock Arkansas. She is a rising senior at the University of Illinois at Chicago (UIC), majoring in electrical engineering with a minor in urban studies and interning with ComEd in the standards and application department. In her role, she has unique insight into how transformers and local substations operate on the power grid – and ensures excellent reliability.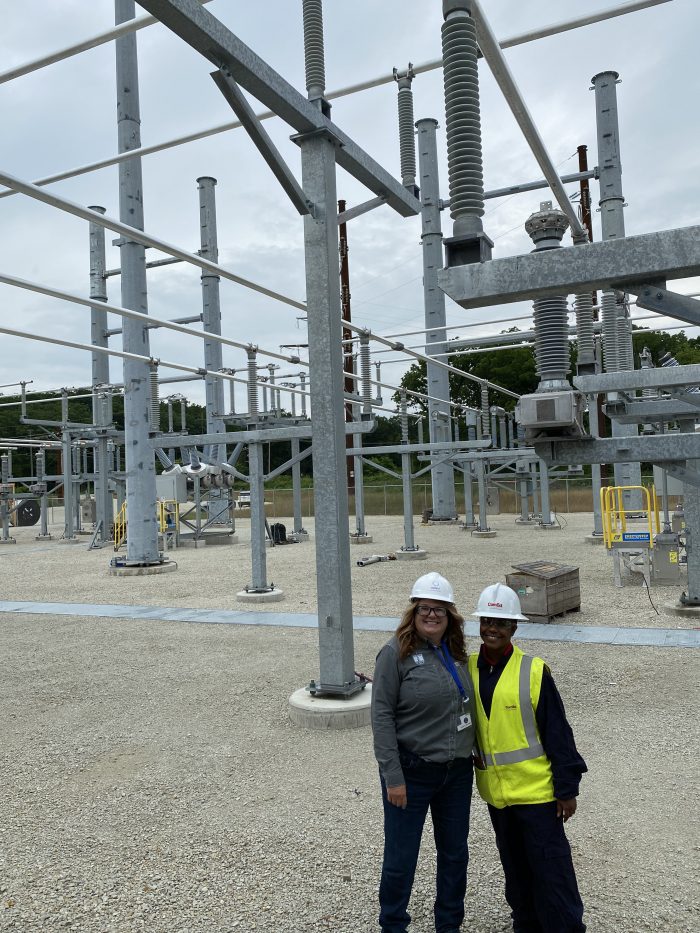 While most of her work this summer has been behind the screen, Lauren got to spend a day visiting substations across northern Illinois with Cheryl Maletich, ComEd SVP of transmission and substations.  
"I feel like the experience was really cool. I enjoyed seeing the transformers in person and properly understanding the ground wires and overhead lines," said Lauren. "Cheryl and the substation crew leaders explained everything that I've been seeing behind the screen and all my prints and diagrams. That was just an amazing experience. I was really grateful that like, she took the for me that day and invited me on her field visits."
Lauren is no stranger to ComEd – this summer marks her second time interning with ComEd and her fourth internship in the power industry. In 2020 Lauren was named a ComEd Scholar as part of the UIC CHANCE program's STEM Academy. Through this program ComEd provides scholarships that fill education-related expenses not covered by financial aid, allowing students to pursue STEM degrees locally for the rest of their undergraduate careers.
"Personally, this opportunity has meant everything to me. Through the ComEd Scholar and the Chance program and I genuinely feel like they gave me a chance by believing in me," said Lauren.
Now, as Lauren approaches her senior year and with many internship experiences under her belt, she is starting to consider what type of engineering career she would like to pursue.
"I have a strong interest in working in power distribution from a sustainable point of view. I feel like ComEd is extremely committed to clean energy and I feel like the dream that I have connects with what ComEd is working on. Once I graduate, I would love to be a part of creating a cleaner future with ComEd," said Lauren.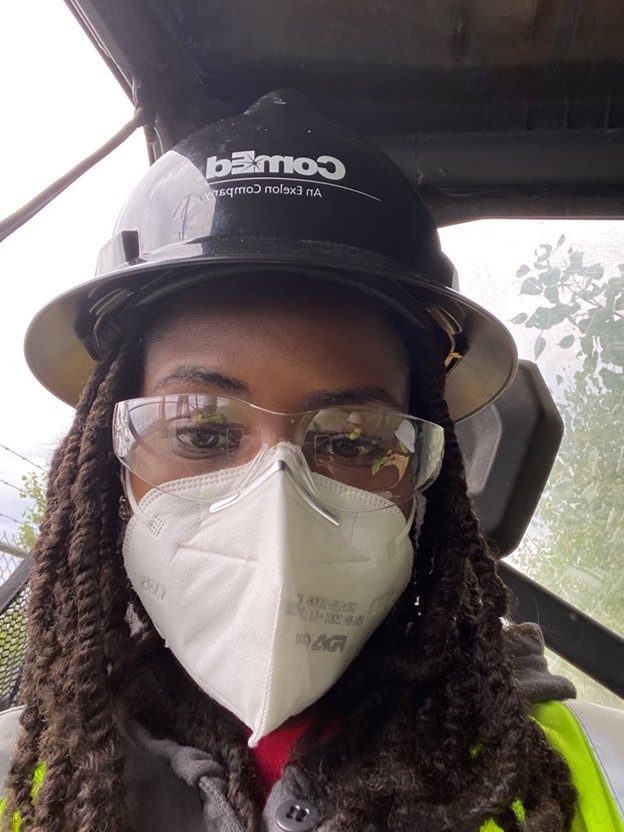 ComEd's summer interns were placed across all ComEd departments including smart grid, external affairs, voltage optimization, project management and many others to give them a glimpse into the many careers path their education can take them.  
"As a company, one of our main goals is to attract and retain diverse talent that reflects the communities we serve. Our internship program functions as an opportunity to grow a diverse pool of potential future full-time employees," said Jaclyn Trovato Wickersham, VP of HR operations at ComEd. "Ultimately, this process leads to introducing them to our company culture, and workforce, and to introduce them to areas where women and people of color are often underrepresented in hopes that they will want to come back to work to ComEd after they graduate."
To all future STEM and non-STEM leaders interning across the world this summer, happy national intern day.