Cristobal Soto's desire to become a marine biologist began in pre-school.
Now a high school senior applying to colleges, he is on the right track to pursue his childhood dream.
Soto drives his passion for science, technology, engineering and math (STEM) by participating in competitions. But due to COVID-19, he's had to find creative ways at home to sharpen his skills.
One of those ways is by participating in the ComEd STEM Home Labs program.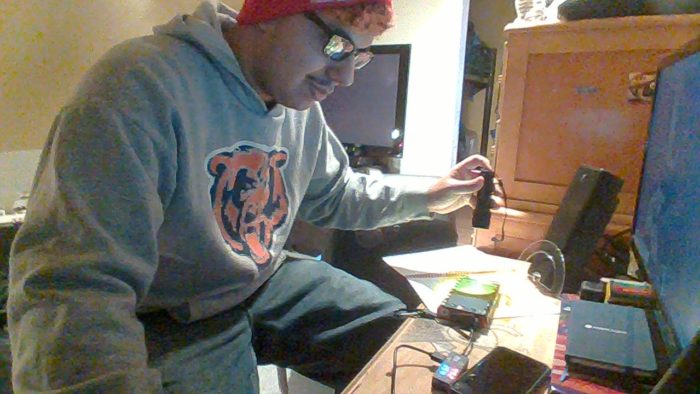 Soto participating in the ComEd STEM Home Labs program
The virtual STEM education program was developed by engineers in collaboration with university professor and STEM influencer Dr. Kate Biberdorf to safely bring STEM education to students during the COVID-19 pandemic. The program is a five-month series, with each month featuring a new project focused on the principles and application of solar energy, electricity and circuitry.
"Each time I do these experiments with ComEd, I learn more and more. It's a motivating thing, and I am thankful for my teachers and family who support me along the way," Soto said. "I try to do these experiments whenever I get the chance to, but I always find the time because it's relaxing."
During the sessions, 100 students tune into their virtual "lab" one Saturday a month, October through February, and complete their projects in real-time alongside their peers, guided by ComEd mentors and Dr. Kate. Prior to each session, students will receive their STEM Home Lab kits in a custom package, complete with materials and instructions tailored to each project to ensure all students can follow along at the same pace.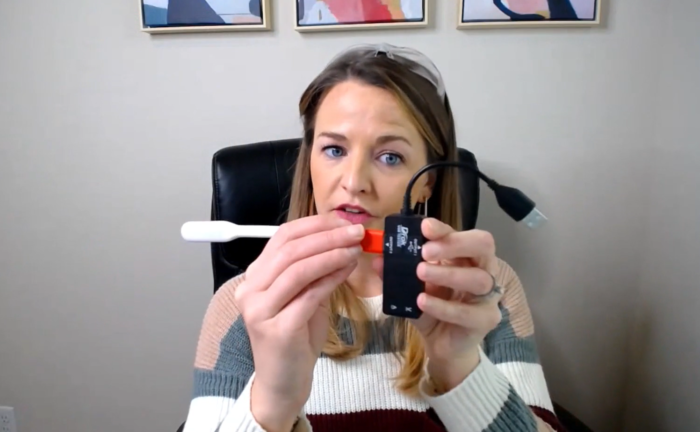 Dr. Kate Biberdorf during virtual lab
"I am also sharing what I learn with my younger brother," he said. "The more he sees what I am showing him, the more he wants to learn."
For more than seven years, ComEd has provided year-round programming to engage the next generation of local STEM talent and increase diversity in those fields, including the ComEd Solar Spotlight events during Black History Month and Hispanic Heritage Month, and the ComEd Icebox Derby for Chicagoland girls each summer. ComEd STEM Home Labs serves as a new avenue for communities underrepresented in STEM fields to power the future.  
"I would like to personally thank ComEd for doing this and molding the future," Soto said. "ComEd is giving us a chance to work with solar and other materials, but also to meet different people. It's a life-changing thing to me."