On a Monday afternoon in August, a derecho swept across all of northern Illinois. The destructive storm brought hurricane force winds with gusts higher than 90 miles per hour, extensive lightning, golf ball-sized hail and 14 confirmed tornadoes in communities that ComEd serves.
In spite of the extensive damage caused by the tornados and derecho, ComEd restored power to 540,000 customers within a day, the fastest restoration of 500,000 customers in the company's history.
National Preparedness Month, recognized in September, promotes family and community disaster planning. ComEd is observing the month to highlight the importance of preparing for severe weather, including tornadoes.
WHAT TO DO BEFORE, DURING AND AFTER A TORNADO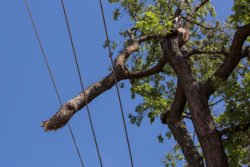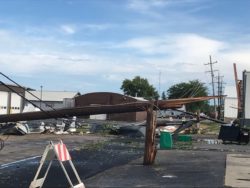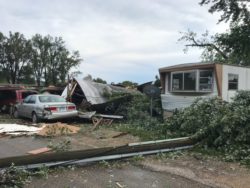 Know the signs of a tornado. These include a rotating, funnel-shaped cloud; an approaching cloud of debris; or a loud roar – similar to a freight train.
Pay attention to weather reports. Meteorologists can predict when conditions might be right for a tornado.
Sign up for your community's warning system. The Emergency Alert System (EAS) and National Oceanic and Atmospheric Administration (NOAA) Weather Radio also provide emergency alerts. If your community has sirens, become familiar with the warning tone.
Identify and practice going to a safe shelter. Go to a safe room, basement, or storm cellar. If you are in a building with no basement, then get to a small interior room on the lowest level. Stay away from windows, doors and outside walls.
If you must go to a community or group shelter during severe weather, take hand sanitizer and disinfecting wipes to clean, disinfect, deodorize and remove allergens from surfaces. Try to keep a safe distance away from others in the shelter if possible.
Seek shelter. Immediately go to a safe location that you identified.
Take additional cover. Shield your head and neck with your arms and put materials such as furniture and blankets around you.
Stay informed. Listen to EAS, NOAA Weather Radio or local alerting systems for current emergency information and instructions.
Do not try to outrun a tornado in a vehicle. If you are in a car or outdoors and cannot get to a building, cover your head and neck with your arms and cover your body with a coat or blanket. Do not get under an overpass or bridge. You're safer in a low, flat location.
Stay updated. Keep listening to EAS, NOAA Weather Radio and local authorities.
Do not enter damaged buildings until you are told that they are safe.
Never approach a downed power line. Always assume a power line is energized and extremely dangerous.
If you encounter a downed power line, immediately call ComEd at 1-800-EDISON1 (1-800-334-7661) or go to ComEd.com to report the location. Spanish-speaking customers should call 1-800-95-LUCES (1-800-955-8237).
In the event of an outage, do not approach ComEd crews working to restore power to ask about restoration times. Crews may be working on live electrical equipment and the perimeter of the work zone may be hazardous.
Information provided by ready.gov.