Albany Park, a neighborhood on Chicago's northwest side, is one of the most culturally diverse communities in Chicago and, for more than a century, has been home to generations of immigrants from all over the world. It's also the center of a burgeoning arts community, and one innovative theater group working to honor the diverse roots of its residents.
As part of a long-running effort by ComEd to invest in community organizations that are championing cultural diversity through the arts, the Albany Park Theater Project (APTP),  was part of a group of local organizations selected earlier this year to receive an arts-focused grant that will enhance their efforts to grow their theater program to reach more people in the community. 
For the fifth year in a row, ComEd and the League of Chicago Theatres awarded funding to expand local community arts organizations across the region—with over $160,000 in new grants awarded to help launch new arts programs and grow existing ones. Through ComEd's annual Powering the Arts Program, grants were deployed to 18 nonprofit organizations to support investments in local theatres, arts programs, cultural organizations and youth centers.
"Creativity drives innovation, and there's no better way to inspire creativity than by supporting the arts in our communities," said Gil Quiniones, CEO of ComEd. "Through this program and our partnership with the League of Chicago Theatres, we are able to promote the arts and celebrate diverse cultural programming in communities across northern Illinois."
And the Albany Park Theater Project is doing just that, by working on the most ambitious production of its 25-year history.
Set to open the summer of 2023, the immersive performance, Port of Entry, will invite audiences to step inside the stories of immigrants from all parts of the world as they forge new lives within the walls of a single apartment building in one of the country's most diverse immigrant communities.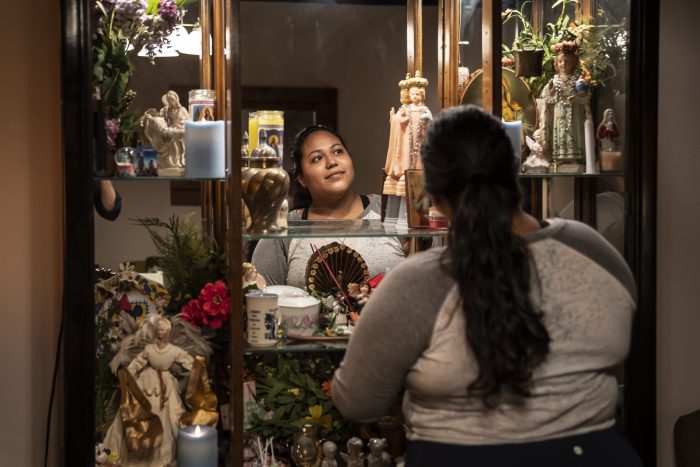 "Having the support of ComEd and the League of Chicago Theaters is very meaningful to us as it shows they believe in the importance of this project and our community," said David Feiner, co-founder of APTP. "Talk about literally powering the arts—we are using a portion of the grant to support a lot of the electrical and lighting needs in the project, which are quite different than putting stage lights above the stage."
The performance won't take place on a stage, but instead across the three stories of a re-created apartment building in the heart of Chicago's Albany Park neighborhood. It will take audiences on a journey through time and across cultures as they are welcomed into the lives of the people who have made the community their new home over the span of a century. The immersive performance is planned to have an extended run, in hopes of becoming one of Chicago's signature cultural and arts experiences.
Productions of this scale also create jobs and opportunity for the surrounding community – for artists, stage craft and engineers of all ages. Each year the theater works with more than 500 students in the community through partnerships with four local schools. Students that get involved with the theater after school stay with the program for four to five years. In this theater community the students, receive a stipend for their work and resources to pursue college. More than 60% of APTP alumni have graduated from college, the majority first-generation, to pursue careers in social justice.
Miguel Angel Rodriguez first joined APTP as a student in 1999 and was a teen ensemble member through 2003. After spending 15 years teaching, Miguel returned to his home community of Albany Park last year to become co-executive director of APTP. Now in his role, he is focused on expanding the program's reach so that more students like him can gain arts experience and honor the legacies of the people in Albany Park. 
"Before joining APTP, I was an okay student but when I joined APTP I was surrounded by other teens who were passionate about social justice, and storytelling, and were open to being themselves – that really inspired me to grow as a storyteller and as an academic student," said Rodriguez, co-executive and alumni of APTP. "Thanks to the support I received from APTP, I was able to expand my perspective outside of Chicago by attending Pomona College, be the first in my family to graduate college, and do it debt free." 
For next year's Port of Entry, the lighting will play a bigger role than traditional stage lighting as the 12,000 square-foot building will need to have the sound and light capacities of a stage while still looking like an apartment building.
Watch Miguel to learn more about the performance and how lighting will be used to serve the storytelling.