It was junior year of high school when Tim Kowalczuk, Lincoln Park native, hesitantly joined a computer science AP class at DePaul College Prep. Little did he know that the class would spark his interest in STEM activities, such as Robotics Club, and set into motion the trajectory of his future career. 
With his newfound interest in STEM, Tim applied and was selected for the DePaul College Prep ComEd Scholars Program, which provides scholarships and mentorship to high school juniors and seniors who are interested in studying STEM in high school and consider continuing their studies at DePaul University.
"I am so grateful for the support and opportunities offered by the ComEd Scholars program," said Tim. "The amazing internship opportunities and financial support has allowed me to pursue my passion for engineering and, more specifically, AI (artificial intelligence), to understand its real-world applicability. It has been a privilege to work with and learn from some of the nation's best STEM professionals, and I look forward to continuing my career."
Now a senior at DePaul University majoring in Cyber-Physical System Engineering, Tim is gearing up to become the first DePaul Scholar to join the company as a full-time employee. Once he graduates in May, Tim will begin a new role as a senior product analyst at Constellation, a new power generation company created as a result of separation from ComEd's parent company, Exelon.
Tim credits his success in STEM to the inspiration and support he received from Dr. Robert Karpinski, his mentor since his freshman year of high school, and Don Nelson, DePaul College Prep teacher and coach of the Robotics Club.
"Before I joined the Robotics Club, I never imagined I could learn how to code," said Tim. "Learning those skills in high school opened my eyes to the world of engineering and helped me hone the coding skills I've been able to apply as an intern with Exelon."
While in college, Tim spent his summers interning with Exelon, where he focused his intern project on exploring AI to quickly automate various work-related tasks.
As Tim heads into the workforce this June to continue his career in STEM, three more high school students from DePaul College Prep will soon begin their STEM journeys. On Jan. 27, three new students were announced as the recipients of the ComEd Scholars program.
The program, now in its sixth year, has awarded 21 DePaul College Prep students' scholarships to complete their high school careers and consider a postsecondary degree at DePaul University to major in a STEM related degree. It's one of many programs ComEd is sponsoring to help cultivate a diverse, local talent pipeline as it works to advance energy investments that meet 21st century demands.
"Our investments in STEM education are part of our commitment to powering a bright and diverse workforce of problem-solvers," said Michelle Blaise, ComEd's senior vice president of technical services at ComEd. "We congratulate three new students from DePaul College Prep for answering the call and considering a career in STEM. This program is one way ComEd is working to recruit the best and the brightest from our communities to help build our clean energy future."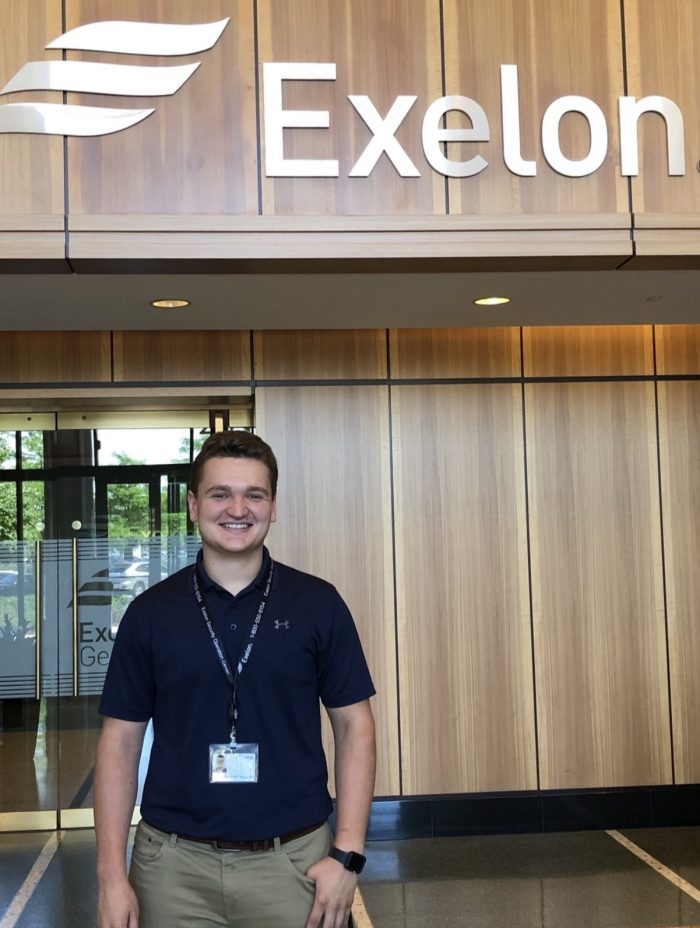 For DePaul College Prep students with an interest in STEM, ComEd will open another round of applications for the scholarship this year. Check out ComEd.com/Education for regular updates on scholarship and work study programs available for students in the Chicagoland area.