Since 2017, ComEd has tracked a 60-percent increase in customers reporting scams and scam attempts into its call center. One type of scam involves sales reps switching a customer's electricity supplier without authorization, or promising long-term low rates that increase after several months.
Unfortunately, Raquel, a ComEd customer, was one such victim.
In 2016, an individual knocked on her door offering a lower electric supply rate. The solicitor promised Raquel she would save money on her energy bill if she enrolled.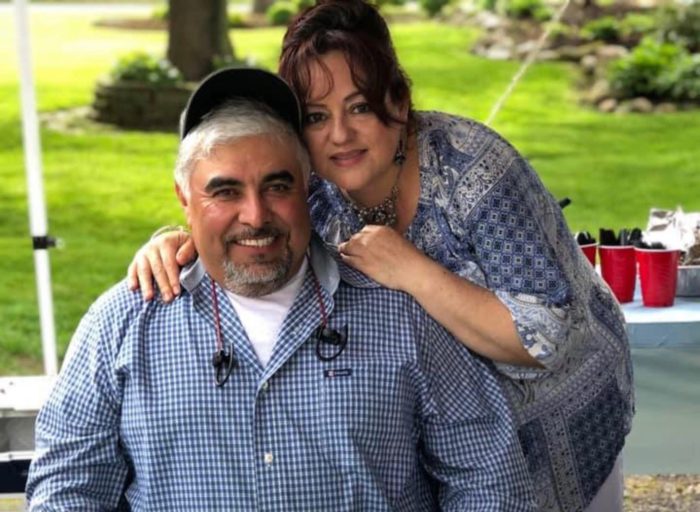 Customers' energy service is divided into two parts. 
Supply, or the cost of electricity, is competitive and all customers have the opportunity to choose their retail electric supplier (RES), if the wish. This gives customers a choice and enables them to shop for the best rates and terms.

Delivery, or the transportation of energy, is a regulated service through which ComEd continues to deliver electricity to all customers using its poles, wires and meters, regardless of a customer's supplier of electricity.
When solicitations turn into scams, they sometimes involve the agent requesting to see additional information, such as a customer's existing, energy-provider account number and a copy or photo of the customer's entire electric bill, to verify eligibility. Next, the agent will switch the customer's utility supplier without consent, possibly resulting in higher utility bills. In Raquel's case, her energy bill was almost $50 more per month.
We realized we were scammed when we called ComEd last year asking why our bill was so high, Raquel said. Our kids moved out and our energy usage dropped significantly so it didn't add up.
ComEd informed Raquel that her energy provider was switched, and Raquel requested that ComEd return her to the ComEd supply service. 
In 2019, Illinois adopted the Home Energy Affordability and Transparency Act (HEAT Act) which provides greater transparency around competitive energy options. A RES must disclose the Price to Compare (PTC) and is prohibited from serving low-income customers unless it offers service pursuant to a Savings Guarantee Plan approved by the Illinois Commerce Commission. 
Customers can call ComEd customer service representatives about frequently asked questions that may be helpful for anyone considering a RES. ComEd also provides PTC information on its residential bills, regardless of whether electricity is supplied by ComEd or a RES.
Below are resources you can use if you're considering a RES, along with tips to help you identify scams:
Resources when considering a RES:
1. The Heat Act enables ComEd customer service representatives to discuss with customers ComEd bill language regarding PTC. This includes:
Explaining what PTC is

Explaining PTC language on ComEd bills

Directing customers to PTC information posted on the ICC's website

Furnishing customer with questions the customer can use to evaluate electric power and energy supply rate offers by a RES, including:

Length of the contract

Price per kilowatt hour and whether the contract price is fixed or variable; as well as the circumstances under which the price may change

Whether penalties or early termination fees apply if the customer terminates contract before expiration of its term

Whether the customer may be subject to any other adjustments, penalties, surcharges or costs beyond electric power and energy supply rate
2. When reviewing the rate, ComEd can direct customer to contact their RES for specifics about their particular contract, including any special offers they received which may impact their future supply charges.
3. FAQs on electric choice available by visiting PlugInIllinois.org and clicking on the "Frequently Asked Questions" tab. For a list of retail electric suppliers certified by the Illinois Commerce Commission to operate in Illinois, click on the "Your Electric Choices" tab.
Other common schemes involve imposters posing as ComEd employees to gain entry to a customer's home to steal belongings. Some scammers, using technology to make their calls appear to come from a ComEd phone number, threaten to turn off a customer's service unless they make a direct payment with a prepaid cash card. In other attempts, scammers send emails to businesses and request that they send ComEd payments to bogus payment sites.
1. ComEd will never call or come to your home or business to:
Sell you electricity

Ask for immediate payment with a prepaid cash card or cryptocurrency such as bitcoin

Ask for your account number or other personal information such as Social Security Number or Tax Identification Number

Ask to see your energy bill
2. To identify an actual ComEd employee, remember:
All ComEd field employees wear a uniform, including shirt and safety vest, with the ComEd logo.

ComEd employees visibly display a company ID badge with the ComEd logo and employee's name.
Any customer who is unsure whether a visitor or caller is a ComEd employee or believes he or she has been a target or victim of a scam should call 1-800-EDISON-1 (1-800-334-7661) immediately. To learn more, visit ComEd.com/ScamAlert