A passion for science, technology, engineering and math (STEM) runs in the Chavez family.
Sarah Chavez, 18, and Phillip Chavez, 16, have more in common than being siblings: They both want to pursue careers in STEM.
After Phillip heard about his sister's experience in the Tools of the Trade program, he was curious to learn more. The program is a partnership between ComEd, After School Matters and Boys & Girls Club of Rockford that connects teens from diverse communities with employment opportunities in energy management and other trades.
"I felt like I was good at something and knew I had to recommend the program to my brother," Sarah said. "I learned how to work with power tools, practice safety measures, and of course, understand the proof electricity."
Following in his big sister's footsteps, Phillip joined the program the following year.
"My favorite part was working alongside other engineers," Phillip said. "Everything we did was hands-on and engaging."
After competing Tools of the Trade, Sarah wanted more. She applied and was selected to participate in the ComEd Icebox Derby, a program that encourages young women to pursue STEM education and careers. Participants spend part of the summer working with ComEd engineers to transform old, recycled refrigerators into solar-enhanced racecars. The program culminates with a race at Daley Plaza in downtown Chicago.
"It was awesome working with females," she said. "Women are underrepresented in STEM, and this program helps women find their place in this line of work."
Since completing the programs, Sarah has been applying to college engineering programs, and Phillip continues to take advantage of more opportunities in STEM.
For more information on Tools of the Trade, email ExternalPrograms@comed.com. To learn more about Icebox Derby, go to iceboxderby.com.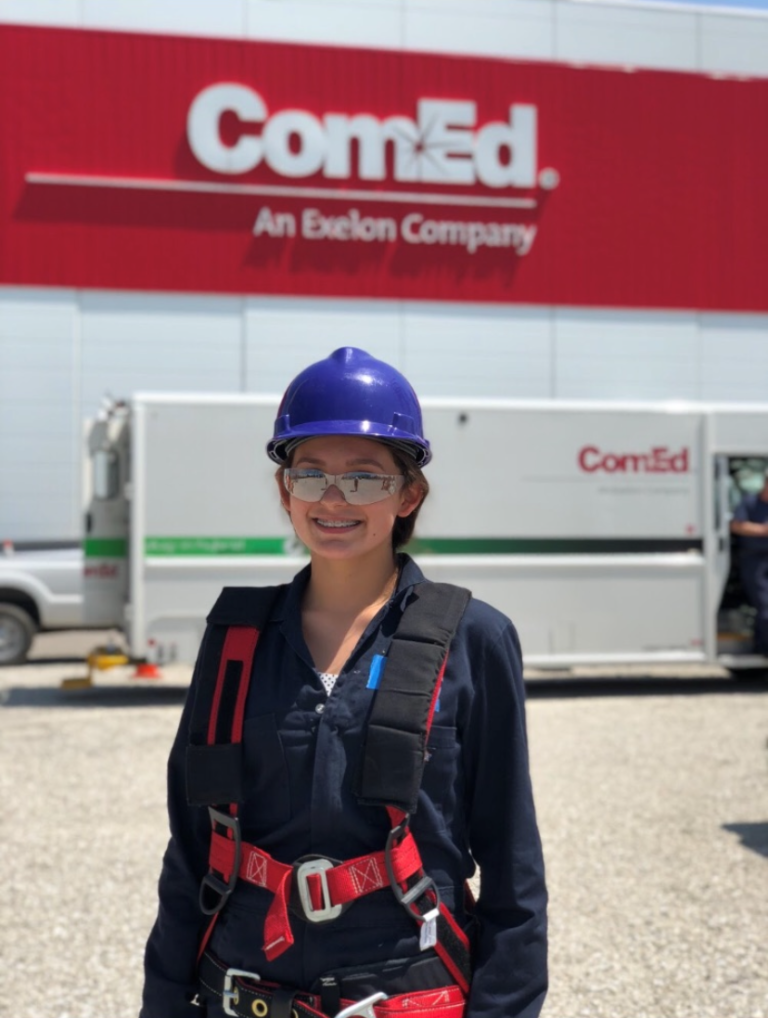 Sarah (left) and Phillip Chavez (right) at ComEd Tools of the Trade program.