What's better than saving money on your energy bill? Saving the environment while you do it.
Since 2008, ComEd customers in northern Illinois have saved more than $5.3 billion on energy bills and avoided more than 57 billion pounds of carbon through the ComEd Energy Efficiency Program.
The program is one of the largest in the nation – nearly 360,000 families and businesses participated in 2020 alone. It offers residential, business and public sector customers a variety of options that can help them cut back on their energy usage, which saves money and helps the environment. Since 2008, the program has:
Helped ComEd maintain average rates for families and businesses that are lower than average rates in the 10 largest U.S. metropolitan areas.

Saved customers more than $5.3 billion on their energy bills – the equivalent of removing 5.6 million cars off the road, reducing more than 57 billion pounds of carbon dioxide emitted into the air and powering 5.6 million homes for a year.

Provided customers with more than 1 million rebates and $1.5 billion in incentives.

Sold more than 137 million efficient light bulbs.

Completed more than 416,000 energy assessments and 126,000 business projects.
The U.S. Environmental Protection Agency (EPA) and U.S. Department of Energy recently recognized these achievements by naming ComEd a recipient of the ENERGY STAR Partner of the Year Award with Sustained Excellence. This is the ninth consecutive year the energy company has been honored with this award, which is the highest honor in the ENERGY STAR program, and 12th consecutive year has received an award from ENERGY STAR. Winners are part of a distinguished group that has made a long-term commitment to fighting climate change and protecting public health through energy efficiency.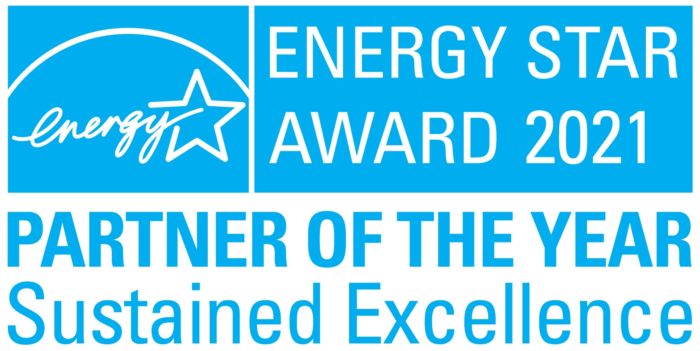 EPA Administrator Michael S. Regan congratulates the 2021 ENERGY STAR award winning partners for their work in fighting the climate crisis and leading the way to a clean energy economy.