The ComEd workers you see in the video above are not paid actors. They are everyday heroes who help power nine million lives in northern Illinois and call those communities their home. They are ComEd employees that help deliver the best in value electricity to your home and break records while doing it.
At ComEd, we know reliability matters, which is why we work around the clock to keep customers connected to clean, safe, and reliable electricity. Our reliability is measured by using industry metrics to measure the frequency of power outages and outage duration when outages do happen. Against the currents, ComEd employees continue to deliver incredible value for customers' homes and businesses. In fact, ComEd delivered record reliability to customers in 2022. But who are our frontline workers featured in the new commercial highlighting ComEd's outstanding reliability?
Meet the faces of ComEd:
Joseph "Joe" Bosek Jr.: Underground Crew Leader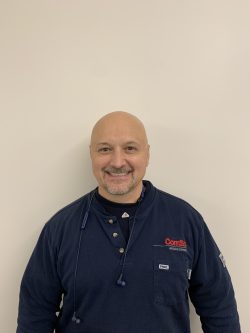 Joe is an underground crew leader. His job is to make sure our underground electrical cables work to light up our homes and businesses. When he was younger, Joe didn't have a lot of luck in the jobs he had worked, until one day his friend referred him to ComEd and Joe has felt rewarded ever since.
"I enjoy what I do. It's a good feeling at the end of the day when my job is done—everyone's lights are on," said Joe.
After his television debut, his friends and coworkers are starting to call him "Hollywood."
"This was my first time doing something like this and I had fun!"
Andrea Simmons:  Overhead Crew Leader & BAPP Facilitator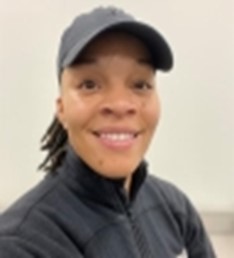 Andrea is the fearless woman we see climbing the power pole in the ad. She is an overhead crew leader at Chicago North and Behavior, Accident, Prevention, Process (BAPP) Facilitator. In this role, Andrea promotes, communicates, and oversees peer-to-peer observation to ensure that all departments at ComEd are utilizing safe work practices. Not only that, she is also breaking glass ceilings as the first African American woman to obtain these leadership roles within her team at ComEd. Simply put, she's  paving the way for women to be part of this line of work. "The sky is not the limit, if it's something that I am interested in and if I can mentally and physically apply myself and perform at a great level, then why not do it?" said Andrea.
Continued Andrea,"There are no barriers that you should allow to block you from doing certain things, as long as you're able to apply yourself. I take great joy in what I do and if I'm able to inspire you by my journey, then my job is done."
Andrea has been at Chicago North Headquarters her entire career, for 17 years and counting. She appreciates the opportunities and support given by her department lead that enables her to continue to flourish and inspire others.
Leejohn Johnson: Overhead Electrician Specialist
As an overhead electrician specialist, Leejohn troubleshoots, evaluates, and maintains electrical systems to ensure they work correctly. He joined ComEd after graduating from the CONSTRUCT Infrastructure Academy in 2013, which is a job training program designed to build a stronger and more diverse workforce for construction-related jobs in Illinois.
"We are just here to help the customers as much as we can," said Leejohn. "I am very grateful to work for a company that has programs like CONSTRUCT to provide opportunities to minorities to advance and grow in their careers."
As for being a part of ComEd's commercial, Leejohn can't believe it has been seen by thousands of viewers on prime-time television. "It is exciting to see myself on TV. My family is excited for me as well and I am very thankful for having this experience," said Leejohn.
Interested in learning what it takes to join talented employees like Joe, Andrea, Leejohn and the 6,300 others who power ComEd? If so, visit ComEd.com/CareerTraining for more information on job training programs.