Last August, an unprecedented derecho storm slammed northern Illinois. The 110-mile-per-hour wind gusts and 15 confirmed tornados caused power outages and widespread damages to communities and neighborhoods.
Although ComEd restored half a million customers who lost power in just 24 hours, community efforts to restore damaged green spaces was a longer-term undertaking. To support this effort, and in honor of Arbor Day last month, ComEd donated dozens of trees to communities across northern Illinois to help revitalize these spaces after the destruction.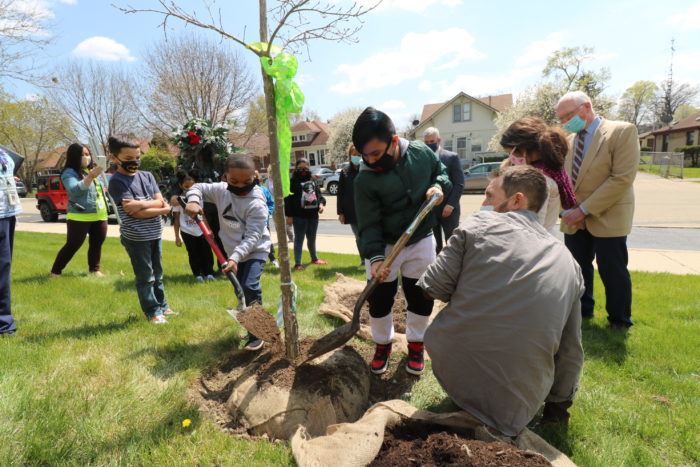 Joliet Public Schools District 86 planting trees they received from ComEd
Chicago, whose parks alone lost more than 550 trees as a result of the storm, received 100 trees. An additional 65 trees were split between Bellwood, Belvidere, Blue Island, Elmhurst, Fulton, Gurnee, Harvey, Herscher, Joliet, LaGrange, Park Ridge, River Grove and Roscoe. Each community was able to select tree species that best supported their green spaces, and the locations where they will be planted.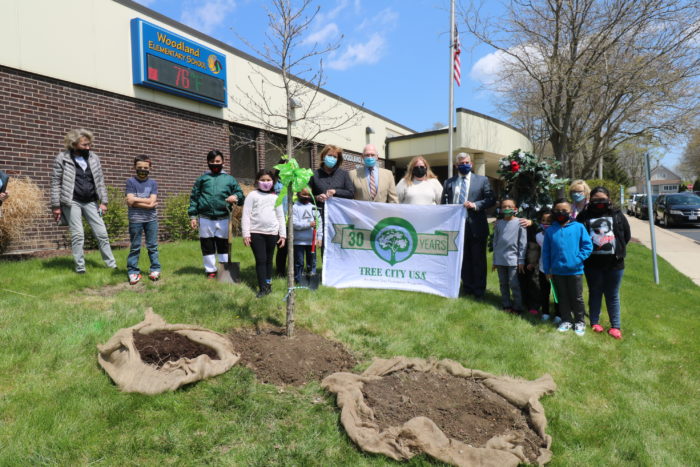 Joliet Public Schools District 86 planting trees they received from ComEd
ComEd's Energy Saving Trees Program, in partnership with the Arbor Day Foundation, has also donated more than 28,000 trees to customers since 2015, including approximately 3,200 free tree saplings this year. The types of trees included Early Wild Rose, Eastern Redbud, Meadowsweet, Ninebark, Red-stemmed Dogwood, Silky Dogwood, Smoothleaf Hydrangea and Spicebush.
These are all low-growing trees that will not interfere with power lines and cause power outages and will help keep the air clean by reducing more than 31.6 million pounds of carbon dioxide from the atmosphere.