Each year, November 11 marks Veterans Day, the day America honors the dedication and sacrifice of the brave individuals who have served our country across all branches of the military.
To recognize this Veterans Day, ComEd is honoring those who answered the call to serve our country, including some of our very own employees who served in the armed forces. Through their positions across the company, from line workers to executives, ComEd military vets continue to make a difference by helping support the delivery of clean, affordable, and reliable energy for over 9 million people in northern Illinois.
"As the son of a veteran, I would like to express my gratitude to all of the veterans who have served our country. Thank you especially to our ComEd veterans who continue to serve our customers in a different role," said Terence R. Donnelly, ComEd president and COO. "Your hard work and dedication are essential for ensuring our customers have everyday access to power that we depend on for work, school, business and in our daily lives. On this day and every day, we salute your service to our country, and your service to ComEd's customers across the region."
Keep reading to learn more about three of ComEd's very own veterans:
Erica Borggren, vice president of customer solutions, served for seven years as an active-duty Army officer with assignments in the Republic of Korea, Baghdad, and U.S. Central Command in Florida. She also served as a Medical Service Corps company commander in Korea, and on General David Petraeus' staff in Baghdad.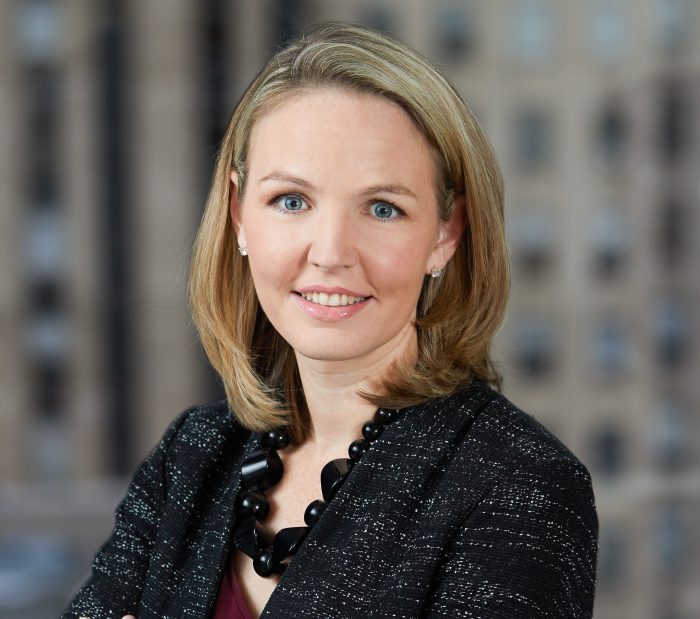 "What I appreciate most about my time in uniform is having learned leadership so intentionally, and the experience of being part of something larger than myself with such shared purpose," said Erica. "This is part of what feels like home about ComEd to me, our shared commitment to powering lives well and to the environment. I love leading the Customer Solutions team that is so directly engaged in helping people save money and helping our planet, with our energy efficiency, electrification, and other programs!"
Previously, Erica served as the Director of the Illinois Department of Veterans' Affairs and also helped to start Illinois Joining Forces (IJF), a state-chartered non-profit that helps veterans navigate to the right resource at the right time. This year Erica was recognized as a Crain's Chicago Business Notable Military Veteran Executive.
Scott Yielding, senior training specialist, is a fourth-generation army veteran who has worked for ComEd for 34 years. In his current role, Scott provides technical training to employees to ensure they can safely perform their duties. He is part of ComEd's Quarter Century Club, a group of more than 1,600 current employees who have worked at ComEd for 25 years or more.
Scott enlisted in the U.S. Army in 1984 as a Combat Telecommunications Operator. Later, he was assigned to the communications platoon of the 522nd Military Intelligence Battalion at Fort Hood, Texas. After completing active duty, he transferred to the 305th Psychological Operations Battalion of the 86th Division in Arlington Heights, Illinois, as a Combat Telecommunications Center Supervisor in the Army Reserves. He last served as a sergeant in the S3 office Operations and Training in Waukegan, Illinois, where he trained cavalry scouts. At ComEd, Scott has been able to find a strong veteran community through the Exelon Military Actively Connected (EMAC) employee resource group.
Arturo "Art" Chavez, supervisor of Substations, enlisted as a Marine Corps service member in California, where he had the opportunity to train as a Ground Radio Repairman, and later cross-training in Aviation Communications Repair.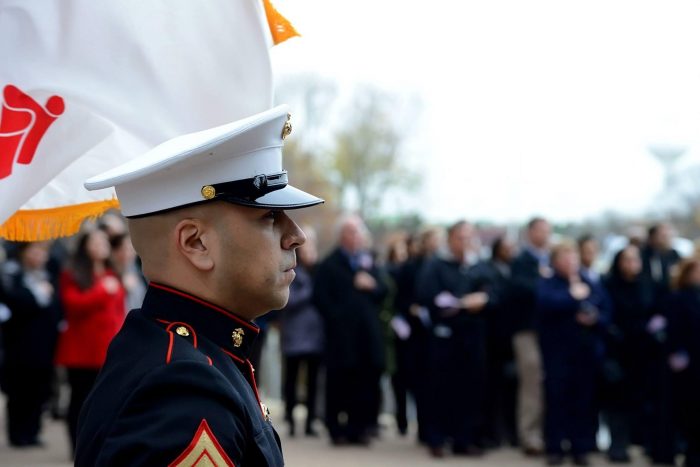 "The work ethic and leadership skills that I learned in the Marine Corps have helped me tremendously in the corporate world," said Art. "As an effective leader in the military, I was able to safely guide and lead my troops, while also mentoring and developing their skillsets. This is an extremely valuable skill at ComEd, where the safety culture is paramount for keeping our field employees safe. I enjoy being able to inspire camaraderie amongst our team and try to instill a sense of mentorship among them so that our junior employees can learn from the more seasoned ones."
Art is currently the president of the company's employee resource group for veterans, "EMAC," which has 570 members across the company.