National Disability Employment Awareness Month (NDEAM) is celebrated each October to raise awareness about disability employment issues and celebrate the many and varied contributions of America's workers with disabilities. 
This year is particularly significant because it marks both the 75th observance of NDEAM and the 30th anniversary of the Americans with Disabilities Act, a civil rights law that increases access and opportunities for people with disabilities across society, including in the workplace.
Although NDEAM is recognized in October, ComEd parent company Exelon fosters a culture of respect and inclusion as it relates to people with disabilities and their families year-round through the Exelon employee resource group, ENABLED.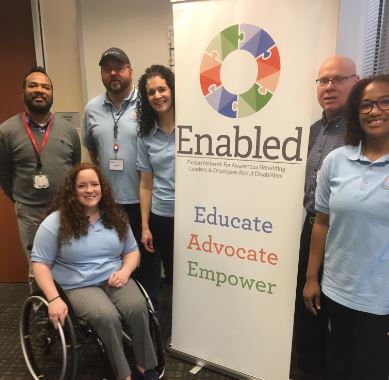 ComEd employees at a 2019 ENABLED volunteer event
"Exelon partners with ENABLED to support a more inclusive workforce through the hiring, training and development of employees with disabilities," said Shannon Maher, Exelon recruiting programs specialist and ENABLED president. "The future is bright!"
ENABLED's mission is to ensure that employees with disabilities, or those with a family member who has a disability, have a forum to share information and resources.
"The time is now to tap into the largest untapped talent pool and hire more people with disabilities," Maher said. "The most important things an organization can do to support future and current employees with disabilities are partnering with external inclusion-focused organizations, partner disability-focused employee resource groups and create universal accessibility in all buildings and virtually."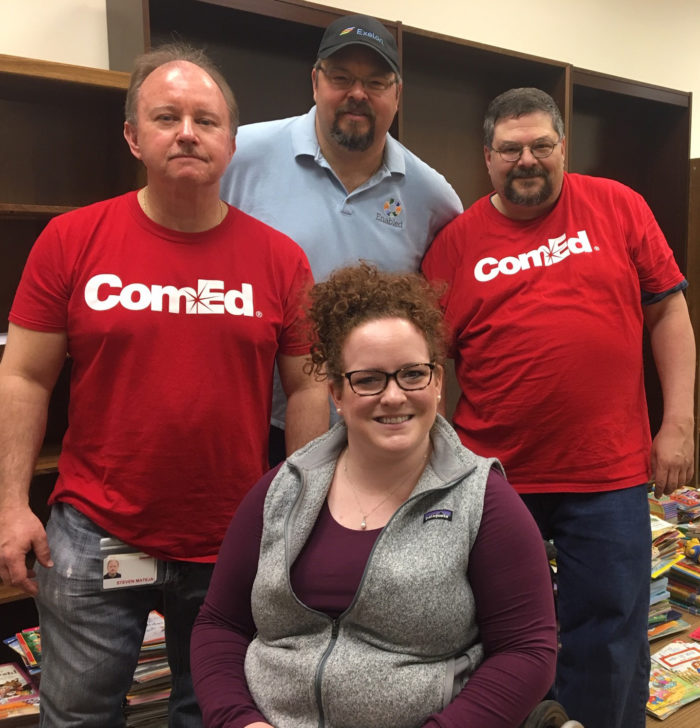 ComEd employees at a 2019 ENABLED volunteer event
After all, there are many benefits to hiring people with disabilities.
"First, a person with a disability is highly motivated, dependable, productive and engaged in the workforce," said Kim Brown, ComEd senior business analyst and ENABLED vice president. "Secondly, it promotes a diverse and inclusive culture which results in higher employee engagement and positive experiences. Above all, it's the right thing to do!"
In addition to the work of ENABLED, Exelon ensures that the correct programs and policies are in place to promote equal access and accommodations for both employees and job applicants.
"Candidates with disabilities should not be afraid to bring their whole selves to work and embrace their disabilities as an integral part of who they are. Do not be afraid to self-identify," Maher said. "Disclosure ensures that more resources and tools are created for accessibility and external partnerships to create a stronger pipeline for more disability talent resources."