Driving Innovation
Driving powerful outcomes through diversity, equity and inclusion
May 27, 2021
In 2020, 42 percent of our total supply chain spend was with minority and women owned enterprises. This is just one way ComEd contributes to an equitable community.  
Check out the recap below, which highlights all the actions we took in 2020 to advance diversity, equity and inclusion (DEI) in the places we live, work and play. More information can be found in our 2020 (DEI) Annual Report.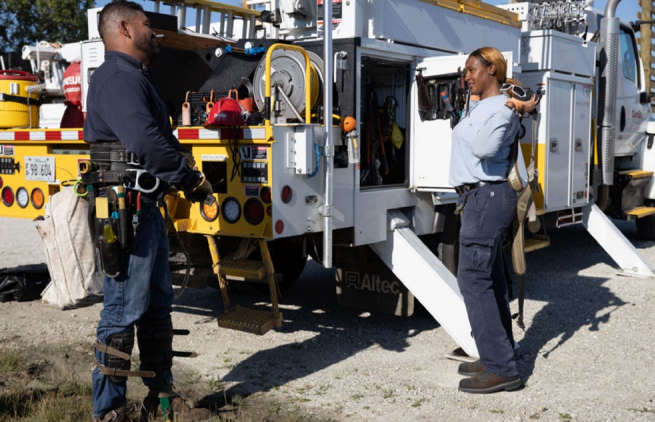 We believe our workforce should reflect the diverse communities we serve—from our frontline employees working in our neighborhoods to the staff and management in our service centers and offices.
The graph to the right shows the percentage of our staff who are diverse.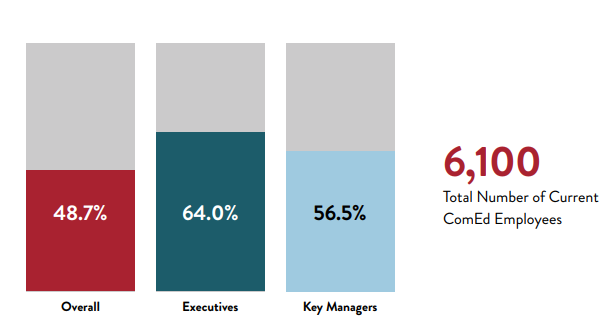 We continue to partner with more than a dozen national organizations to attract a talented and diverse workforce.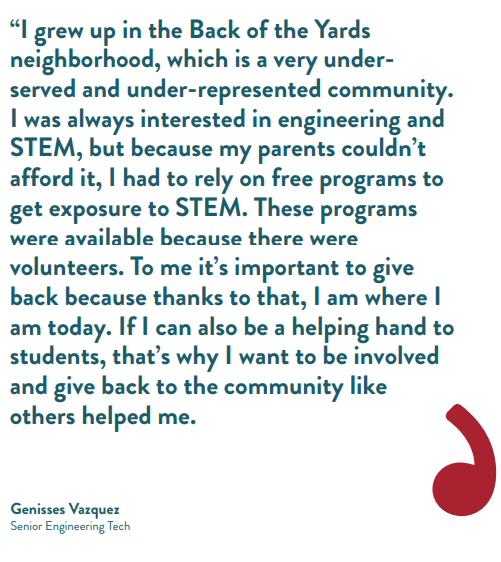 Our commitment to diversity drives our supply chain strategy.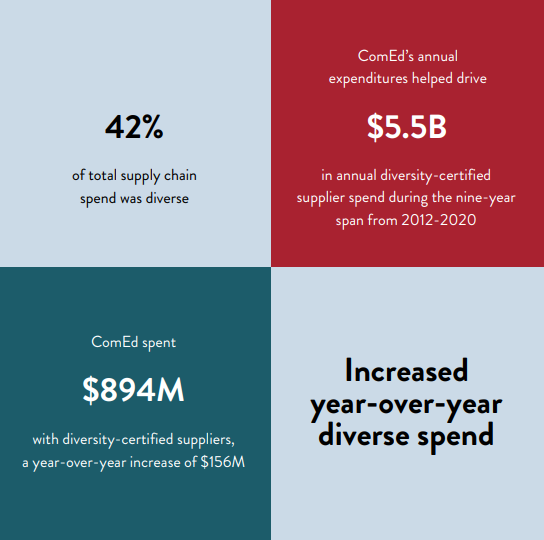 ComEd's inclusive culture is highly visible in our ten Employee Resource Groups that provide continued education, development and networking opportunities for employees.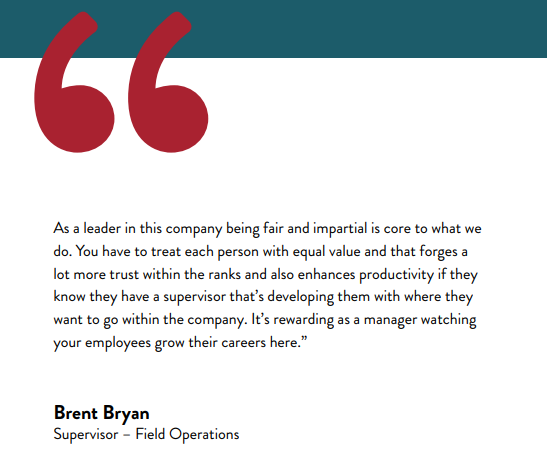 Powering equity in our communities and workplace is an important focus in our DEI journey.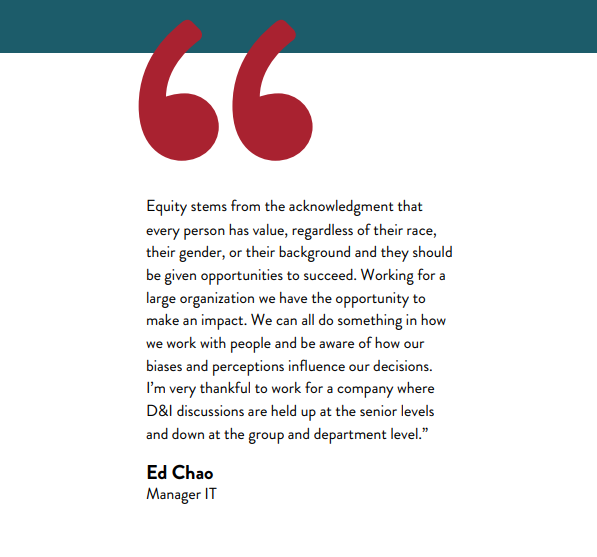 Our employees continued to address disparities within the community through their tireless volunteer efforts and charitable contributions.
In 2020, our employees answered communities' need for time and money with: