Driving Innovation
Don't be spooked! There's a good reason why your lights may flicker
October 30, 2020
Has your power ever gone out for just a minute or less and then come right back on?
Don't be spooked! It's a good thing when this happens.
And no – it's not a ghost. It's digital technology – known as smart switches– on ComEd equipment working to prevent you from experiencing a power outage.
So how do they work? Smart switches are intelligent devices installed on utility poles that detect problems on the electric system and automatically isolate faults and restore power so that electricity keeps flowing to as many people as possible. Often there is no noticeable interruption but, sometimes, customers may experience a momentary outage as power is rerouted.
For example, if a tree branch falls on a utility pole resulting in an interruption, far fewer customers would be impacted because smart switches enable ComEd to isolate the damaged section.
In 2019, smart switches helped avoid approximately 300,000 customer outages.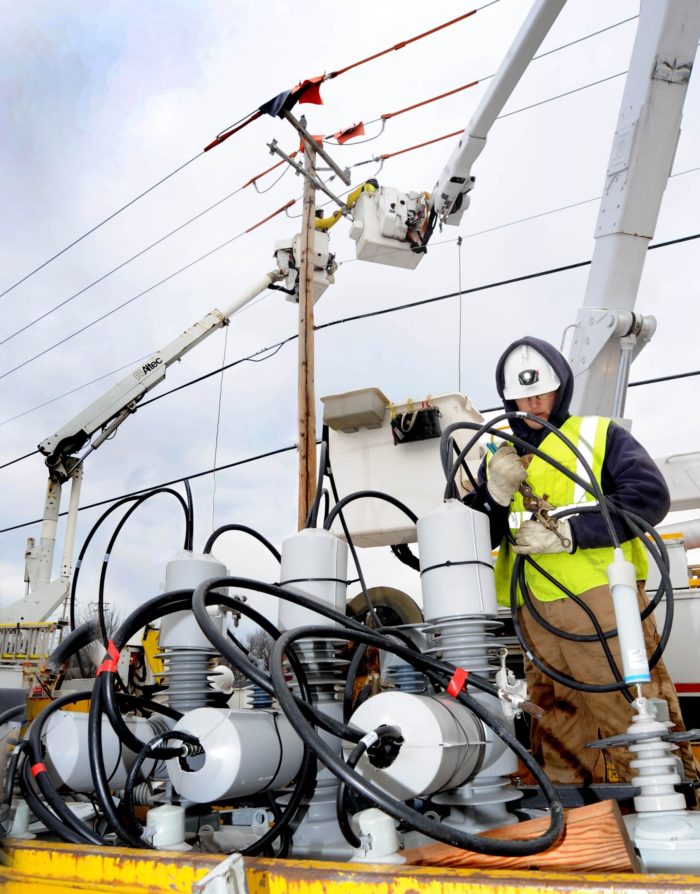 Smart switch technology prepared for
installation on the ComEd system
Smart switches also communicate directly to ComEd so crews can deploy more quickly to fix the problem, leading to shorter outages.
The next time your lights flicker, don't fret! Instead, thank smart technology for helping reduce the frequency and duration of outages.