Empowering Communities
ComEd's diverse supplier chain powers growth for businesses and communities
January 14, 2021
The Will Group, a Chicago-based lighting and electrical company, provides energy solutions that help ComEd customers save money and benefit from emerging smart energy solutions.
Founded more than 30 years ago, The Will Group is comprised of several leading companies in the lighting and electrical industries. The diverse company has a long history with ComEd and is playing a key role in the energy company's deployment of voltage optimization (VO), which automates decision making and delivers just the right amount of energy to power homes and businesses. The assembly of capacitor banks, which are integrated into the smart grid and are key to VO, will be one of the primary work streams at the company's new 60,000-square-foot facility on Chicago's West Side in the North Lawndale neighborhood.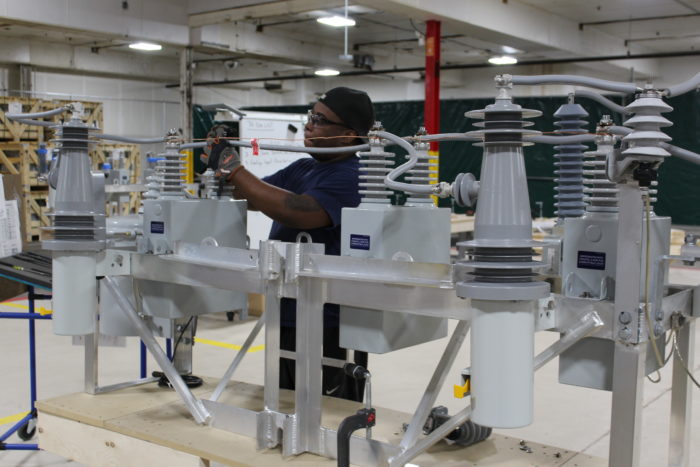 A Will Group employee assembles a ComEd capacitor bank, which enables voltage optimization to control and lower electrical voltage delivered to customers, reducing consumption and cost of energy and promoting sustainability.
In addition, The Will Group has assisted ComEd in deploying smart LED streetlights across Chicagoland, and it is currently performing a safety audit of a large subset of ComEd utility poles.
But the impact of The Will Group, whose workforce is more than 80 percent diverse, goes well beyond its products and services. That's by design.
"What I consider one of the greatest privileges as an entrepreneur is to bring in people at above minimum wage, with health care and 401k benefits," said Stephen L. Davis, chairman of The Will Group. "The Will Group is about building community resilience. Its recent investment in the North Lawndale neighborhood breaks through the dominant narratives on issues of race, class and ecology."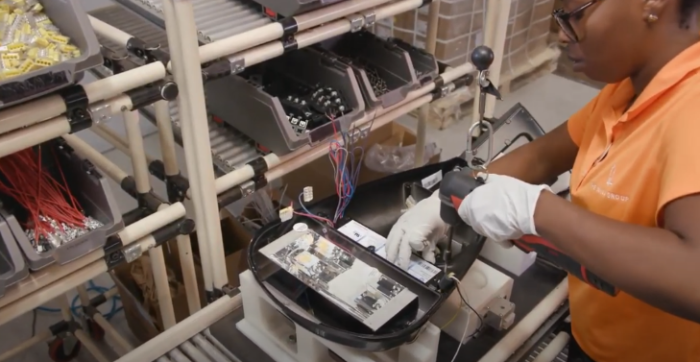 A Will Group employee assembles a ComEd LED smart streetlight.
The company's new North Lawndale facility will enable the company to expand its work with ComEd and other leading companies and provide more than 100 jobs in a community where jobs are needed the most.
 "As we like to say, 'where there's a will, there's a way,'" said Davis. "We're committed to doing all we can to build social and economic equity." 
Davis also points to the offender re-entry program that provides a second chance to deserving candidates and is producing positive outcomes. The Will Group's nonprofit work includes the Tuskegee NEXT Program. This program honors the legacy of the Tuskegee Airmen — the first black military aviators in the U.S. Army Air Corps — by transforming the lives of at-risk youth through aviation education and career path opportunities.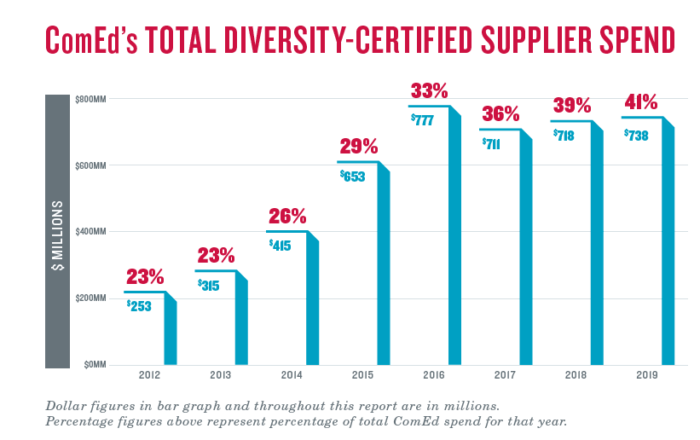 ComEd's total diverse supplier spend of $738 million was 41 percent of the company's total supply chain spend of $1.8 billion in 2019, the most recent year when statistics were available. This breaks the record set in 2018 when ComEd diverse supplier spend of $718 million was 39 percent of total spend.
Lean more about ComEd's commitment to support diversity-certified suppliers in the 2019 Diversity Supplier Report.