Empowering Communities
ComEd Partners with Orthodox Jewish Communities to Protect "Eruvim" for the Sabbath
June 24, 2022
From sundown Friday to Saturday evening, millions of people in Illinois and around the world observe shabbat, or the sabbath, a time of rest and prayer in the Jewish religion. During this time, the Jewish tradition prohibits 36 activities that are considered work, except within the bounds of the home or a designated area in the community.  
For this reason, there are more than 200 known "eruvim" in North America. Eruvim is the Hebrew plural of eruv, which extends the protected and sacred space of the home to a designated boundary allowing the community to observe traditions outside of the home.
In northern Illinois, ComEd's service territory, there are 10 known eruvim. ComEd helps uphold their boundaries using its equipment, including poles and transformers.
Eruv locations in ComEd service territory include:
Buffalo Grove
Chicago
Evanston
Glenview/Northbrook
Highland Park
Lakeview
Lincolnwood/Peterson Park
Skokie
West Rogers Park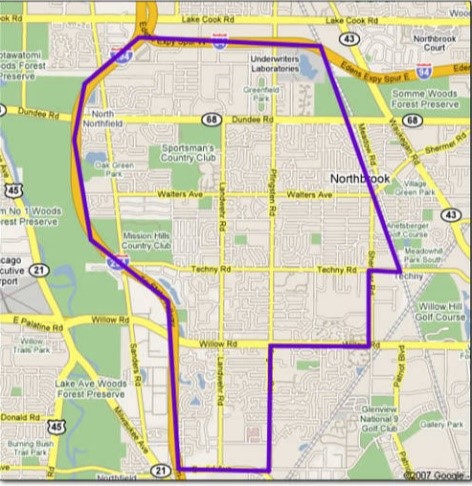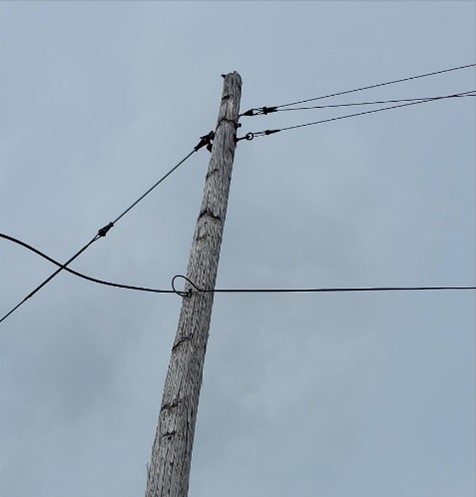 While eruvim have always been protected in ComEd's service region, last year the company began researching how it could further train and educate its workforce on working in eruvim communities. ComEd staff conducted discussions with local faith-based and community leaders to learn more about the eruvim and how the company could standardize service response time to address broken eruvim and best support these communities.
"Prior to this initiative, our external affairs team would receive calls from local leaders urging ComEd to make urgent repairs. At first, our employees were confused as to why these incidents required an urgent response considering there wasn't an outage," said Luis Diaz-Perez, senior manager of government affairs. "Through our conversations, we learned that a breakage in the eruv renders the whole eruv ineffective and community members would be subjected to religious limitations on leaving their home during shabbat."
To help crews respond to eruv-related service calls and to understand the importance of protecting the integrity of these areas, ComEd created a DEI training module to help field crews better understand the Jewish tradition and meaning behind the eruvim. To develop the training, ComEd convened Jewish faith leaders, including Rabbi Yehiel Kalish, CEO of Chevra Hatzalah and the first rabbi to take office in the Illinois legislature, to review the training for accuracy.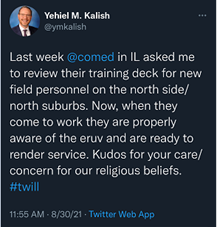 "The ComEd employees were very receptive to the message and understood why this type of response was considered as emergent work by the Jewish communities they work in," said Charles Lockhart, manager of safety field services, who helped create the training "The training is now part of the onboarding for all employees who work in areas that serve eruvim. We want new employees to know we value diversity and inclusion and want them to be educated on the communities they serve when interacting with customers."
"The Village of Buffalo Grove appreciates that ComEd is proactive in educating their employees on Eruv communities. We really value our partnership with them and their help addressing breakages in an Eruv so our community members can observe the sabbath every week," Dane Bragg, Buffalo Grove Village Manager.
The work didn't stop there. Darren Boundy, external affairs manager, helped map eruvim in ComEd's service territory. By having the eruvs marked in their system, ComEd avoids important Jewish holidays when scheduling outages for equipment maintenance. However, maintenance and protection for the eruvim remain a year-round pursuit.
Beyond the 10 currently designated eruvim, ComEd is committed to continuing to support eruv additions, expansions and relocations as requested by Orthodox Jewish communities.