Over the past 12 months, ComEd teams have been hard at work alongside a Canadian-based company with innovative plans to change the electric vehicle landscape here in Illinois and across the country.
That company is Lion Electric, and by now, most Illinoisans are familiar with a newly developed mega-facility that's popped up in Joliet, right off of I-80. The building is striking – longer than a football field and will be the company's largest production facility in North America, capable of housing state-of-the art equipment and enough talent needed to churn out 20,000 zero-emissions vehicles a year at peak production.
ComEd first delivered power to the Lion facility this spring, helping launch operations that will put Illinois on the map for production of electric vehicles that are critical to replacing fossil fuel powered vehicles and unlocking a clean energy future. Set for completion later this year, ComEd crews remain hard at work to deliver phase two of the construction plan – extending high voltage lines, delivering new technology investments and enough power to provide AC and DC fast charging for heavy-duty trucks and buses, with the first buses expected to roll off the lot later this year.
ComEd CEO Gil Quiniones joined Lion Electric officials, U.S. Sen. Dick Durbin, U.S. Rep. Bill Foster, Governor JB Pritzker, and local and industry leaders to tour the facility – which is set to be a catalyst for meeting a rapidly growing demand for electric technologies currently being incentivized by state and federal governments. Additionally – the facility is expanding green jobs squarely within the ComEd service territory – with over 300 local workers already on board and plans to ultimately bring on over 1,400 jobs at the facility.
At the event, CEO Quiniones congratulated Lion Electric on their progress, and thanked leaders for advancing bold new climate plans that will empower ComEd customers to realize the benefits of clean transportation more quickly. "Working with partners from state and federal government and the business community, ComEd is committed to making the investments needed today to support our customers in making a transition to EVs and other clean technologies that will improve air quality and enhance the health of our communities most impacted by pollution. This collaboration is essential as we work to combat climate change and create a clean energy future for all in Illinois," said Quiniones.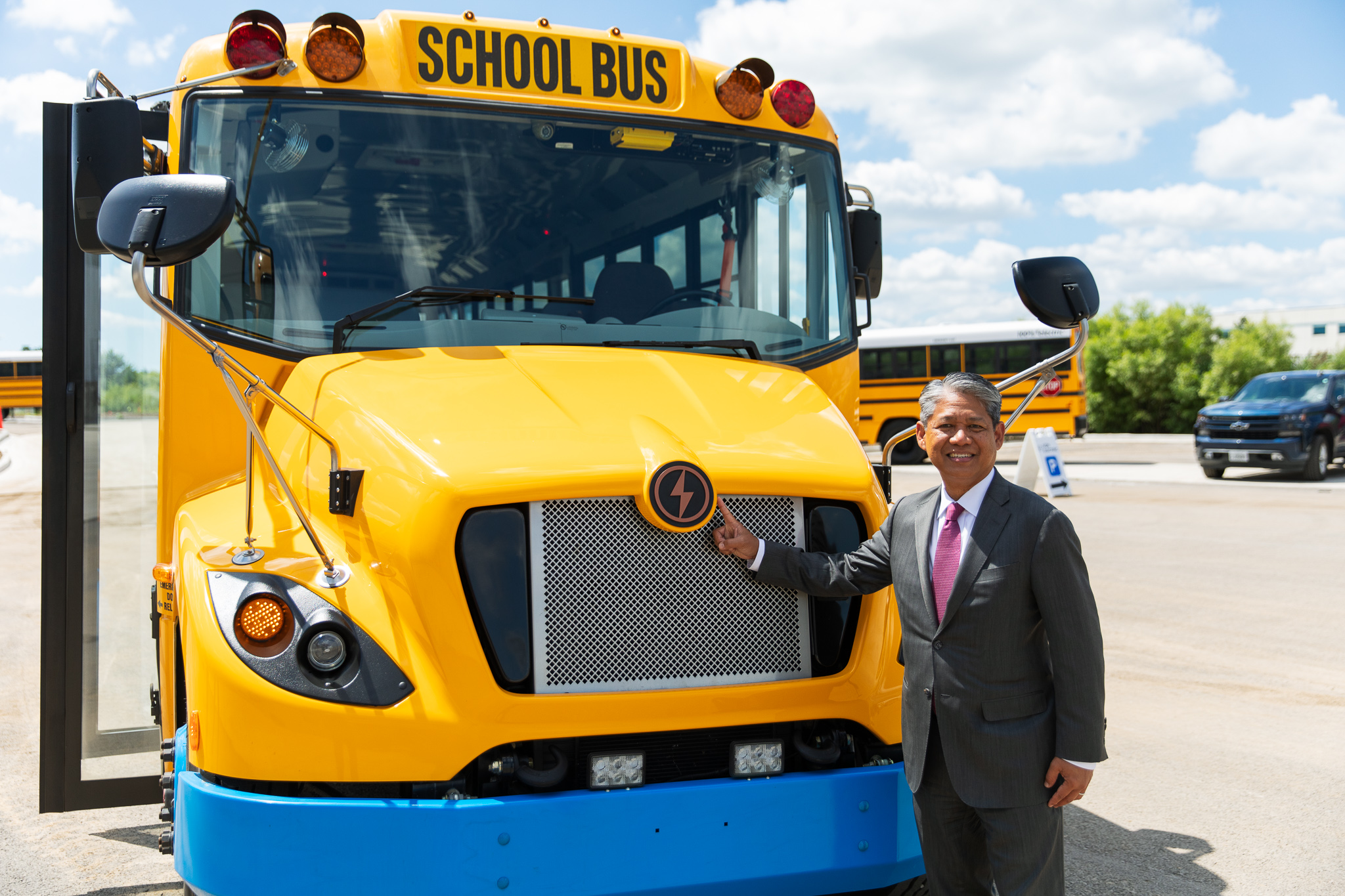 While Lion may be new to the U.S., with its first stateside production facility based here in Joliet, it's not a newcomer to the EV industry. The Quebec-based company has pioneered zero-emissions vehicle design for a range of commercial trucks and school buses that are used throughout North America.
"We are excited to host everyone in our new facility, which is already assembling new vehicles," said Nate Bagiuo, Senior Vice President of Commercial Development at Lion Electric. "This is truly a turning point in history…to electrify our fleets and turn the vehicles we drive and transport products in to zero-emission – for the health of our children, for the health of our planet and for the health of our economy. We are all in on bringing a healthier future for generations to come, and to provide green jobs where people can come to work and not have to work and live in harmful emissions."
Lion's production will play a key role in the electrification of communities in Illinois and throughout North America—particularly for fleet electrification. Climate experts agree that transportation is now the leading cause of carbon pollution in the U.S., with heavy-duty vehicles accounting for roughly 30 percent.  Pivoting to cleaner technologies that don't emit harmful greenhouse gases will help save customers at the pump, and will protect air quality, as well as health equity – reducing emissions across communities and ensuring all residents benefit from the expansion of EVs, whether they drive them or not.
The availability of more locally produced electric trucks and buses is a key factor in electrifying communities and reducing reliance on fossil fuels. It also helps advance a State of Illinois goal of adding 1 million EVs to the roads by 2030 – a hallmark of the new Climate and Equitable Jobs Act (CEJA) law.
"Here in Illinois, we are making our mark in the clean energy revolution," said Governor JB Pritzker. "Lion Electric, with its largest national footprint in Will County, is one of the companies at the forefront. Together, we are creating new jobs—and building a cleaner, more sustainable state, nation, and world."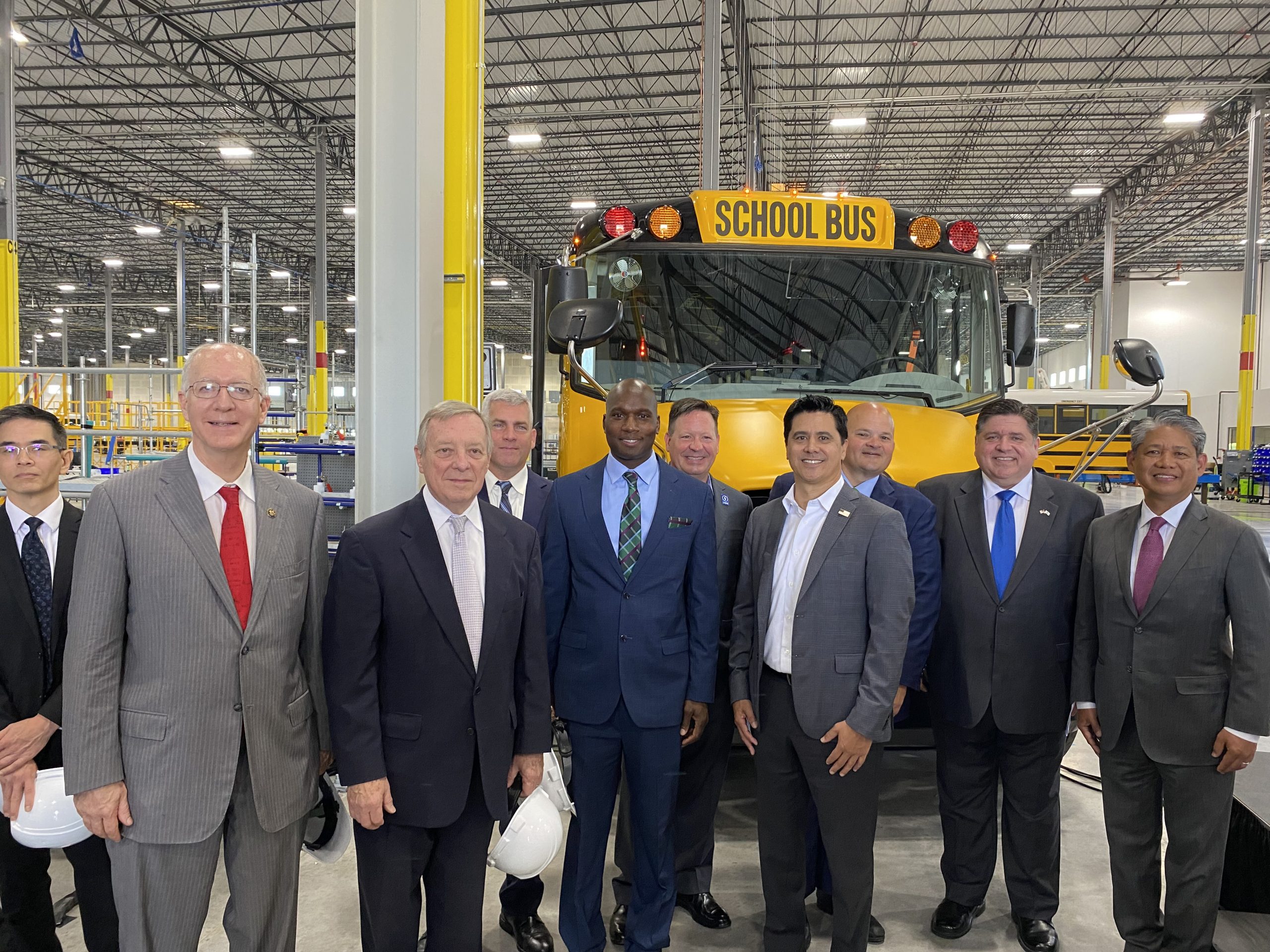 ComEd's work to energize the Lion site isn't the only way it's supporting these same crucial climate objectives. In its new Beneficial Electrification (BE) Plan, ComEd has proposed a mix of resources and programs that would help encourage a swift and equitable EV adoption. Pending approval by the Illinois Commerce Commission, ComEd's plan proposes to spend $300 million over the next three years to electrify northern Illinois communities, and to do it quickly. Among other programs, the plan includes rebates to help customers lower vehicle purchase cost, as well as new rate classes to reduce upfront costs to EV charging infrastructure buildout and provide optionality on demand-based rates – both designed to spur development of a large network of EV chargers serving all communities.
With their new inventory expected later this year – the ComEd BE plan would help directly support many of Lion Electric's future customers in Illinois – from schools to government agencies to mass transit systems, and more – as they move to adopt newer, cleaner fleets and the infrastructure needed to support it.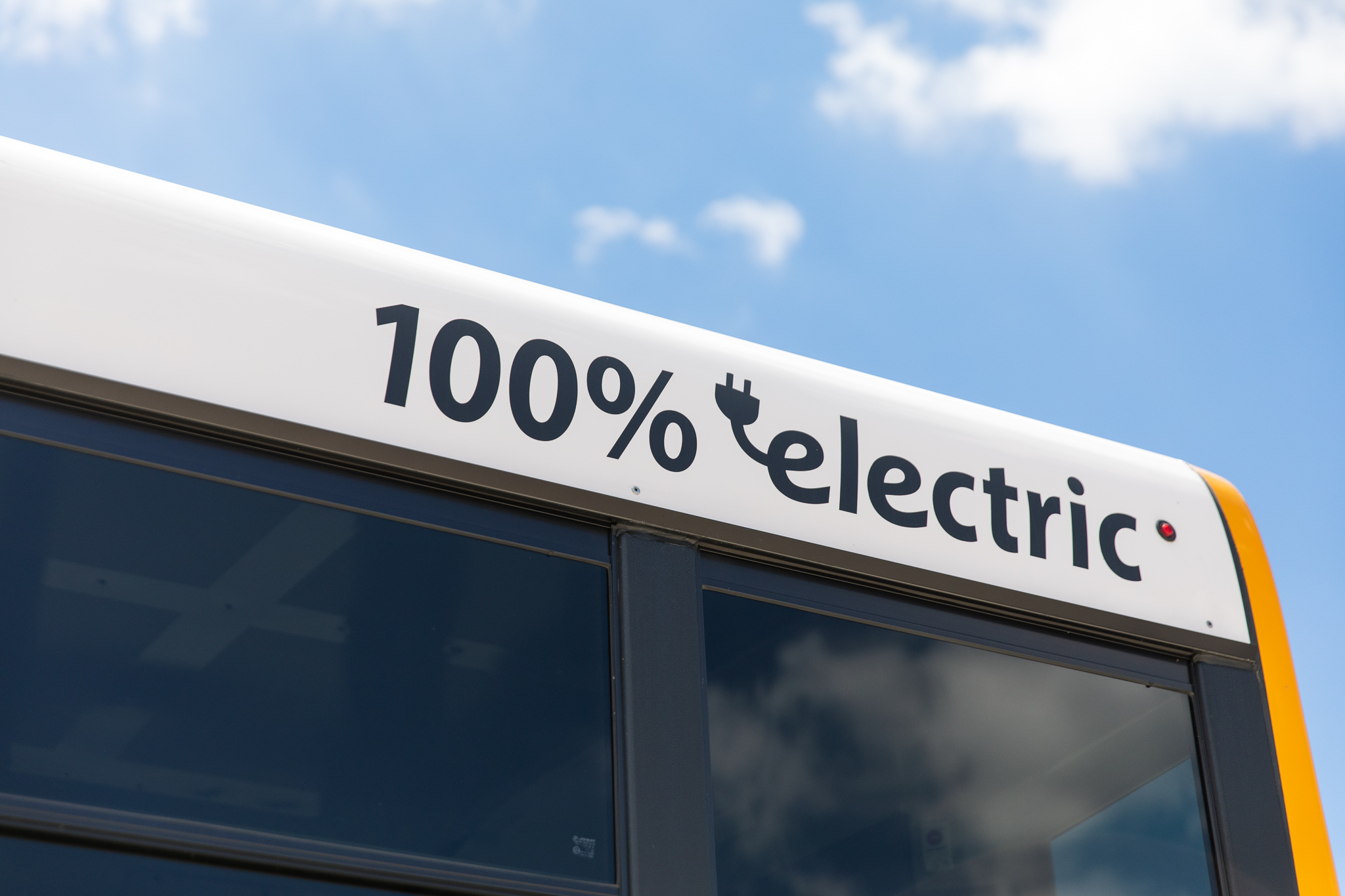 ComEd looks forward to a long partnership with Lion Electric and is committed to supporting the growth of EV related companies in Illinois who will play a role in supporting the transition to EVs, enhancing air quality and our shared environment, and energizing the local economy. For more on the Lion Electric visit this week, check out the event video here.