Driving Innovation
ComEd grid investments improve reliability for Chicago O'Hare Airport
March 31, 2021
Chicago's O'Hare International Airport is one of the busiest airports in the United States and relies on ComEd to deliver safe and reliable energy to keep the bustling hub operating.
To help O'Hare get its more than 750,000 annual flights to and from their destinations, ComEd crews worked 24/7 over a recent three-week stretch to replace underground cable that delivers power to O'Hare's terminal for United Airlines.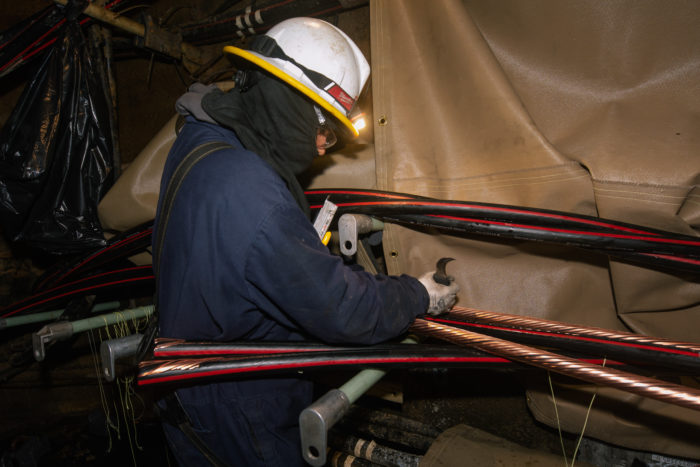 ComEd employee replacing cable in manhole at O'Hare
Replacing cable is part of ComEd's commitment to build a stronger, more reliable smart grid for its customers. According to ComEd Emergent Work Manager Brett Leftwich, ComEd crews replaced 4,000 feet of cable through four manholes, which are underground structures containing large electrical cables. The replacement cable will last longer, require less maintenance and ensure better reliability.
"Technology has obviously improved over the years, and we make it our priority to improve the efficiency, reliability and security of the electric system to meet customers' needs," Leftwich said.
From lifting manhole covers to installing cable, the operation required varying departments across ComEd to complete the project.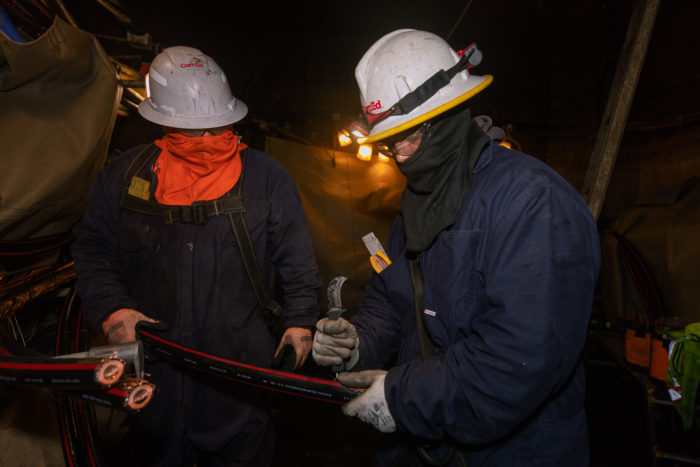 "This was a big project," he said. "It was nice to see these teams come together and work safely towards a common goal."
In addition to upgrading equipment to meet customers' energy needs, ComEd is also investing digital technology in the smart grid. Since starting smart grid investments in 2012, ComEd customers have been spared more than 16 million service interruptions due in part to smart grid and system improvements, including distribution automation or "smart switches" that reroute power in real-time around potential problem areas. The avoided outages have resulted in $2.7 billion in societal savings, including avoided business losses.