Driving Innovation
ComEd engineer explains how customers benefit from a smarter grid
April 20, 2021
Guest post from ComEd Engineering Director Carla Frieh
A junior high school science project first sparked Carla Frieh's interest to pursue a career in STEM. Her invention – a cardboard and aluminum foil solar-powered oven – used the sun's heat to melt a slice of cheddar for a grilled cheese sandwich. Frieh admits the sandwich wasn't very tasty. Nonetheless, the novelty energized Frieh's interest in engineering and put her on the pathway to a successful STEM career at ComEd.
As one of the energy company's engineering directors, Frieh is focused on upgrading and modernizing ComEd's smart grid to deliver more resilient and reliable energy to approximately 4 million customers across northern Illinois. Helping customers understand the smart grid and how it improves reliability and service is one of Frieh's favorite things to do, and she covers the fundamentals below.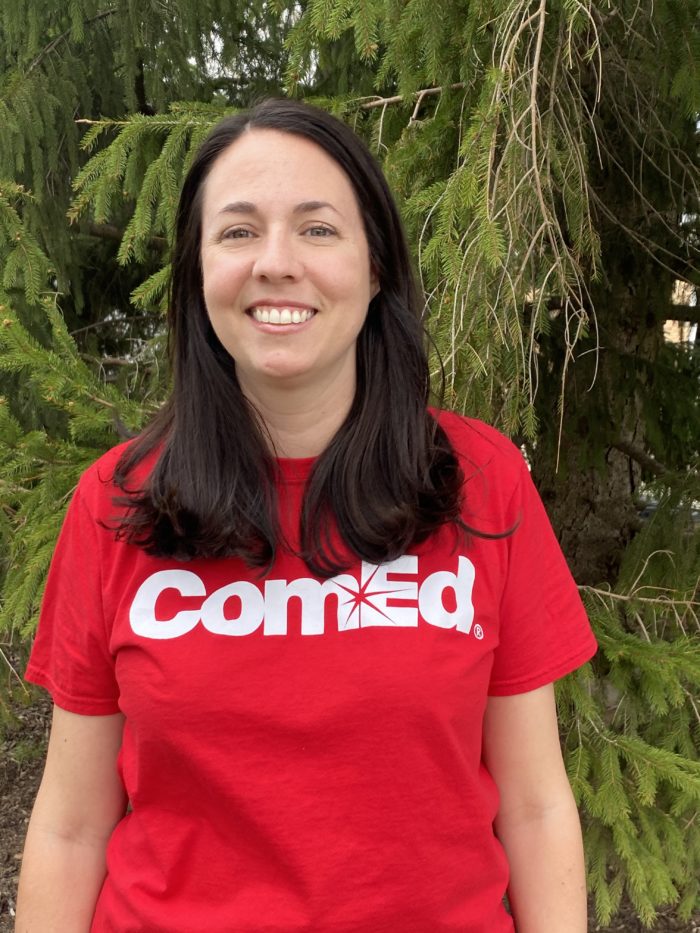 Let's start with the basics. In 2012, ComEd began making improvements to transform its energy system to a smart and digital grid. A smart grid is an electric system enhanced with innovative digital technologies like smart substations and smart switches that detect problems on the electric grid, so customers experience improved reliability and better service. They also feature smart meters that can provide customers with greater control over their electricity use.  
What did the grid look like before it transformed to the smart grid we know today?
It's pretty remarkable to think about how far our grid has come in such a short amount of time. Before improvements were made, ComEd relied on customers to call its customer service center to inform ComEd of an outage. Since starting smart grid investments in 2012, ComEd has avoided more than 16 million customer interruptions due in part to smart grid and system improvements.
Can you provide examples of the smart grid technology ComEd has implemented?
Distribution automation smart switches: These intelligent devices isolate problems on the electric system and automatically re-route power to greatly reduce the number of people impacted by power outages, and to shorten the duration of most outages. The avoided outages have resulted in $2.7 billion in societal savings, including avoided business losses.

Smart meters: The more than 4 million smart meters deployed across the ComEd system can provide customers with their usage data in 30-minute intervals every day. With this information, customers can make changes to manage their energy use and lower their electric bills. Smart meters also help improve reliability because they help us pinpoint which customers are experiencing an outage. This, in turn, allows us to dispatch our crews more effectively.

Smart substations: Smart, sensor-based technology is being installed to create intelligent substations, which enhance the ability of ComEd engineers to monitor the ComEd system, identify potential issues and prevent problems from occurring.4
Can you explain how the smart grid improves reliability, especially during severe weather?
I like to compare what digital technologies do for the grid to what steel did to enable the modern city. Before steel, there could be no skyscrapers; steel bears more weight to support city infrastructure as we know it today. Digital communication technologies enable more information to pass across the modern grid and this has greatly enhanced our reliability and made our system more resilient to disruptive events.
Some of the biggest benefits of smart grid technologies are increased system visibility and control and data collection when managing storm restoration. For example, following the storm in August 2020, when an unprecedented derecho and tornadoes interrupted power to more than 800,000 customers, the information we gathered from the grid helped us restore more than 500,000 customers in less than 24 hours. If not for the investments made to improve resiliency, this storm would have caused nearly twice as many families and businesses to lose power. It also would have raised the cost of the storm by many millions of dollars and it would have taken two weeks to restore all the outages – which is exactly what happened in parts of Iowa that were hit by the same storm.
Besides creating a more resilient grid, what has been a memorable project you've been a part of at ComEd?
A few years ago, I conceptualized and led the implementation of a project to build a lab at the ComEd Tech Center in Maywood. As part of the project, ComEd partnered with the local high school district and the Chicago Public Art Group, a nonprofit coalition of professional artists, to produce a 100-foot by 30-foot mural that illustrates how nature inspires technology. They called it "The Dance of the Lightning Bugs." This fabulous, larger-than-life creation depicts lightning bugs lighting the sky the way ComEd lights up Chicago and the surrounding areas by delivering reliable and resilient power. The project was a great opportunity to engage with students in the community, support their artistic aspirations and help them learn about ComEd, electricity and project management. The mural will grace the exterior of one of the main buildings there for years to come.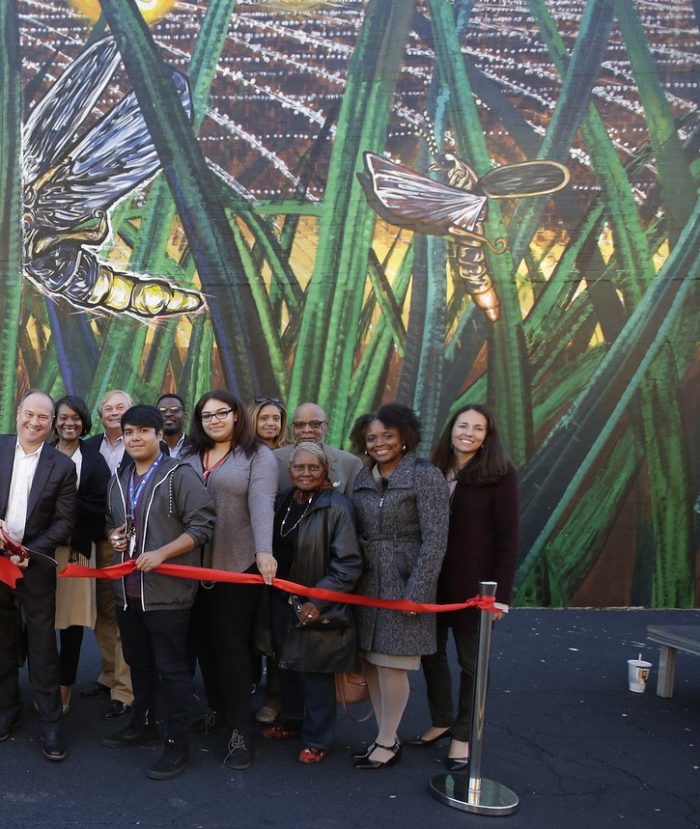 Why is it important in continuing to invest in and upgrade the smart grid?
We're aware that what is resilient today may not meet the challenges of tomorrow. As the effects of climate change become more intense, we need to be proactive in meeting whatever challenges emerge. With system improvements and updated technology, the smart grid can help reduce dependence on fossil fuels and lower CO2 emissions. That's because a smart grid can more effectively integrate renewable energy sources like wind and solar power, contributing to a cleaner, greener tomorrow.
How does ComEd test the technology before integrating it into the smart grid?
It's important to test these technologies before they're demonstrated and deployed, which is why ComEd built three laboratories in the last two years. These labs represent a crucial component of our broader strategy to test, refine and demonstrate the technologies that will improve reliability for customers. These labs prepare ComEd to face new power system challenges and fully understand the impacts and benefits that new technologies bring to existing and future system operations.
We also utilize the Bronzeville Community Microgrid as a "living laboratory," demonstrating emerging technologies that help integrate intermittent generation like solar. The technologies we're demonstrating are part of a broader strategy to provide a higher level of service across the grid.
What excites you about the energy future?
It excites me to think about how the variety of different technologies we're just beginning to use and develop now will provide a higher level of resilience and sustainability on the grid of the future. As we move forward, I am most excited about the expansion of our advanced communications network, which is truly the backbone of our smart grid efforts at ComEd. I am passionate about advanced communication technology because of the numerous benefits it can provide customers and the communities ComEd serves.