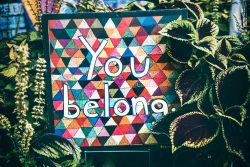 ComEd is committed to in being a leader in Diversity, Equity, and Inclusion (DEI) — providing programs that empower individuals, diverse businesses, and communities. By eliminating barriers to advancement, developing diverse leadership, and preparing teams to embrace diversity, ComEd ensures a supportive and inclusive environment.
These efforts resulted in ComEd achieving 51 percent diversity companywide in 2022, led by executives who were 45 percent women and 38 percent people of color, and a Board of Directors that was 40 percent women, 100 percent people of color.
ComEd was recognized for its diversity performance by Chicago United, ranking #1 for executive and board diversity in 2022 among the 50 biggest companies in Chicago.
Since 1968, ComEd has been a member of Chicago United, whose mission is to achieve equality in economic opportunity for people of color by advancing multiracial leadership in corporate governance, expanding the talent pipeline for executive-level management, and growing minority business. The organization recently published a report called Inside Inclusion, which examined diversity, equity, and inclusion in Chicago's top corporations.
This report is significant, as it is the first assessment of the city's business environment following the COVID-19 pandemic, social unrest, and a re-evaluation of career goals by the workforce. It focuses on the Corporate Diversity Profile, a resource that offers insights into the progress and challenges faced by organizations. By analyzing executive representation, recruitment strategies, employee engagement, and supplier diversity programs, Inside Inclusion illuminates the current state of corporate DEI.
"Inside Inclusion featuring the Corporate Diversity Profile reveals that corporations—most notably Chicago United member companies—are making progress at instituting diversity, equity and inclusion initiatives," said Tiffany Hamel Johnson, president and CEO of Chicago United.
The report found that over the past 10 years, there has been an increase in the number of people of color in executive-level positions. ComEd has been leading the way in making this happen.
"For more than three decades, ComEd has partnered with Chicago United in supporting our vision to create a Chicago region that is the most inclusive business ecosystem in the nation," said Tiffany. "Through ComEd's hard work and initiatives, it is notable that the company has earned top placement among the report's findings of Top Ten Companies for Diversity. ComEd's goals and vision connects to the data shown for board and executive diversity among publicly traded companies."
ComEd's efforts are geared towards enhancing the company's performance and creating a welcoming atmosphere where everyone feels valued, appreciated, and included while powering lives with their important work.
ComEd Paving the Way
ComEd recently released its 2022 DEI report, which provides more details about ComEd's employees, workforce development programs, community investments, and diverse supplier programs, as well as future plans to address the talent pipeline and support under-resourced communities as we transition to a clean energy future.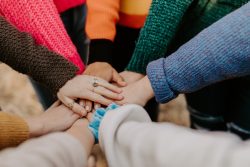 The company collaborates with leadership councils that allow executives across the Exelon Operating Companies to have a voice in efforts to ensure equity and provide opportunities for people of color: the African American Leadership Council (AALC), Latinx Leadership Council (LLC), and Pan-Asian Leadership Council (PALC).
"Diversity, equity and inclusion (DEI) are long-standing values that have been at our core for many years," said Robert Matthews, Vice President of Talent, and Chief Diversity, Equity and Inclusion Officer for Exelon, ComEd's parent company. "We are committed to creating and maintaining a work environment where people can bring their authentic selves to work, feel a sense of belonging, and can thrive. We also understand that our commitment to DEI extends beyond our company walls; we continue to show up in and for our communities to ensure that our impact is deep and wide enough to bring about real change."
One way that ComEd ensures a pipeline of talent is through leadership development programs that offer support to talented employees from diverse backgrounds. It helps them adjust to new environments, improve their leadership skills, expand their professional networks, and ultimately advance in their careers.
In 2022, these programs were expanded to include earlier participation for managers, and ComEd graduated their first cohorts from programs like Latinx Developing Leaders, Talent Elevate for Asian managers, and Launching Inclusive Future Talent (LIFT) for managers of color.
Chicago Leads the Nation
Not only has ComEd made progress in having diverse leaders, but other companies in Chicago have also seen positive changes.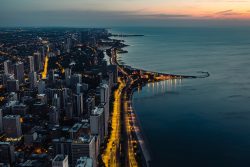 Across all leadership positions, there has been an increase in diverse representation since 2012. This means that more people from different racial and ethnic backgrounds are getting leadership jobs in Chicago's big companies.
ComEd is proud of the Chicago United recognition, and the company plans to keep up the momentum diversity, equity, and inclusion. For ComEd, having a workforce that reflects northern Illinois' diverse communities is vital to creating a cleaner and better future and powering lives for the nine million people the Company serves.