Chicago's winter season has been milder than usual this year with the temperatures 11 degrees above average. While some might think that's still not warm enough to take a dip in Lake Michigan in early March, the cold won't stop the ComEd Coolers from plunging in this year at the annual Special Olympics Chicago Polar Plunge on Sunday, March 5.
For the past 11 years, hundreds of ComEd employees- as well as their family and friends – have been plunging into the frigid waters of Lake Michigan to support Chicago based athletes with intellectual and physical disabilities and have raised more than $1.5 million
One of those fearless plungers is Linda Givand Rhodes, senior manager of customer assistance and advocacy at ComEd, who will be plunging for the third year in a row. She first attended the Polar Plunge in 2018 to cheer on her husband who was plunging with the ComEd Coolers. Once she witnessed the impact of donating and supporting a cause to make sports accessible for more people, she warmed up to the idea of diving into the freezing Lake Michigan.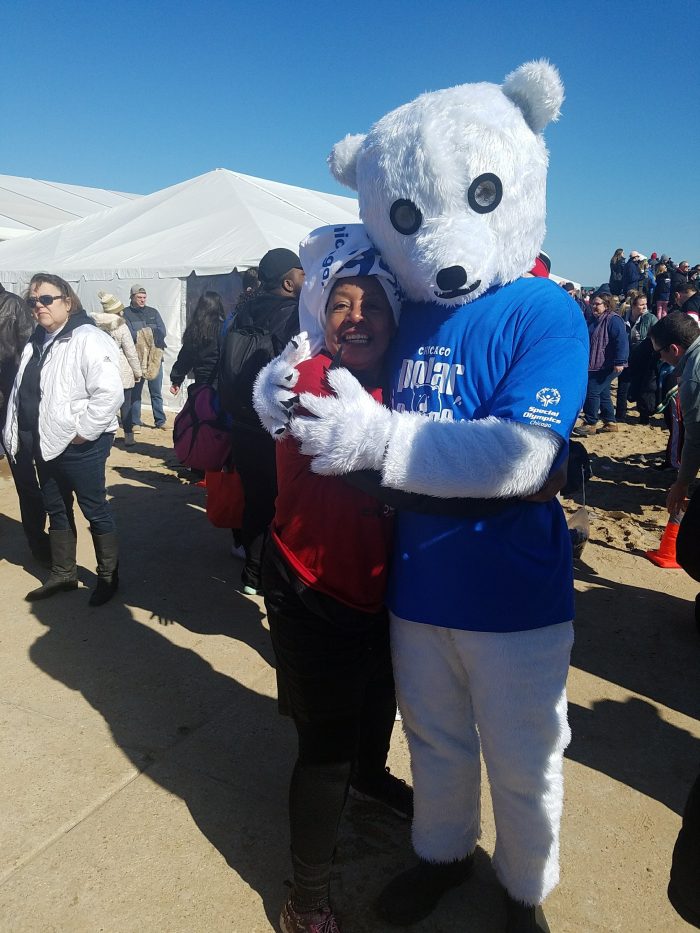 "What inspires me to keep doing it every year is my love for sports. It would be a shame to not make something that I personally value not available and accessible to everybody. Which is why leading up to the plunge I focus on the meaning of the cause instead of being cold for 10 minutes," said Linda.
Growing up, she played volleyball, basketball and ran track, and continues to stay active by swimming and learning to play golf. Linda's love for sports is a family affair- her husband and son are also sports fanatics.
"What I love about sports is not only the physical benefits, but the emotional benefits as well. It provides an opportunity to build and strengthen connections with other people and builds teamwork skills. I am a big proponent of sports because of the development opportunities and value it can add to one's life," said Linda.
As an experienced plunger, Linda has some advice for those who are plunging for the first time or on edge about deciding to plunge.
"Don't feel pressured to attack the plunge the way others choose to plunge. I choose to go all the way in the water, but I understand if others just want to dip their toes and call it a day. My second piece of advice would be to dress in enough layers that would allow them to stay warm before the plunge – and take off some of the wet layers while waiting to go into the changing room to put on dry clothes," said Linda.
Interested on supporting Special Olympics Chicago/Special Children's Charities and the ComEd Coolers at Chicago Polar Plunge on March 5, visit ComEd.com/PolarPlunge.