Diversity, equity, and inclusion (DEI) are at the heart of ComEd's values, which is why it is committed to supporting companies headed by diverse leaders who are making a positive impact on their communities. ComEd established 159 new relationships with diversity-certified suppliers in 2022 and has deepened or expanded its relationships with many others.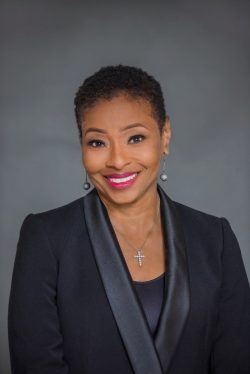 Walker-Miller Energy Services, founded by Carla Walker-Miller, is one such supplier. The company has grown immensely over the last two decades, working to increase diversity in the energy industry and influence communities and businesses to prioritize energy efficiency.
Through an equity lens, Walker-Miller Energy Services provides thought leadership to utilities, municipalities, businesses, and communities to help achieve energy reduction goals and drive the benefits of clean energy to all communities. With one of the most diverse teams in the industry, Walker-Miller designs programs, sources products, trains inclusive workforces, and researches and develops innovations that drive the broad adoption of energy-efficient practices and behavior, such as implementing LED lighting systems to reduce electricity consumption and encouraging employees to power down equipment when not in use, ultimately leading to cost savings and a reduced carbon footprint.
Last year, the Detroit-based company opened a new office in Oak Brook, Illinois, where some staff work in collaboration with ComEd to educate customers and develop markets for diverse suppliers in the energy efficiency sector.

Walker-Miller Energy Services has worked with ComEd for several years with the Energy Efficiency Service Provider (EESP) Incubator Program. This program offers education and training on ComEd's Energy Efficiency Program offerings. It also provides one-on-one assistance with certification applications, business growth plans and building relationships with project financing lenders. The EESP Incubator Program helps identify, address, and resolve barriers to building a successful business in the energy efficiency field.
Participating suppliers have the opportunity to match with an experienced mentor for additional peer-to-peer support. As the current administrator of the EESP Incubator Program, Carla continues to support the program to help diverse suppliers – many of whom are small or family-run – compete with larger suppliers in the growing energy-efficiency market.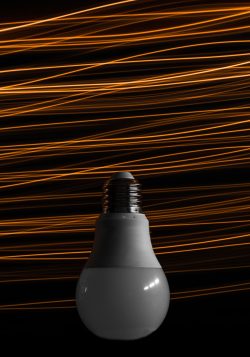 "We're off to a good start working with ComEd and are grateful for the opportunity to partner with them. We're working to increase the number of local and diverse-owned suppliers who can provide energy-efficiency (EE) services to ComEd customers," Carla said. "For suppliers thinking about getting into the EE sector, they should understand that building energy efficiency is key to fighting climate change and facilitating decarbonization, so the growth opportunities in EE are almost endless."
Walker-Miller is the first Black-owned company in Michigan to obtain a B Corporation Certification—a designation that a business is meeting high standards of verified performance, accountability, and transparency on factors from employee benefits and charitable giving to supply chain practices and input materials— and has grown into one of the largest African-American and woman-owned energy waste reduction companies in the country.
Walker-Miller Energy Services is just one of hundreds of diversity-certified suppliers that ComEd works with. ComEd chooses third-party suppliers carefully, making sure to do business with sustainable and diverse businesses. In the 2022 report submitted to the Illinois Commerce Commission (ICC), ComEd detailed its relationships with 650 diversity certified suppliers.
"We are pleased to report that in 2022 our spend with diversity-certified suppliers reached an all-time high of $963 million," said Gil Quiniones, CEO, ComEd. "This represents 43% of the $2.24 billion that ComEd spent last year to plan, maintain, and modernize the electric grid that delivers safe, reliable and affordable energy to more than 9 million people who call northern Illinois home."
ComEd's total spending with diversity-certified suppliers since 2012 has amounted to $7.4 billion. Additionally, ComEd has a strong commitment to investing locally, allocating $651 million of total diverse spend to Illinois-based suppliers in 2022.
DEI is not just a buzzword at ComEd; it's ingrained in the very fabric of our organization. Every initiative we undertake ultimately circles back to our ambitious multi-year integrated grid plan, which aims to elevate the proportion of our expenditures dedicated to diverse suppliers to an impressive 45% by the year 2028.
We firmly stand by our belief that investing in businesses owned by individuals from historically marginalized groups – people of color, women, and veterans – is not only commendable but crucial for steering an equitable transition towards clean energy.
ComEd considers it both a privilege and an honor to serve the vibrant communities of northern Illinois, and our commitment extends to the continuous support and cultivation of connections with local businesses owned by these remarkable groups. This dedication underscores our unwavering mission to foster positive change and inclusivity in our region.