Every May ComEd celebrates Asian American Pacific Islander Heritage Month (AAPIHM) to help recognize the vital contributions and challenges the people with ties to this region have faced.
One of ComEd's biggest efforts is to make sure that all its 6,300 employees are focused on diversity, equity, and inclusion (DEI). Gil Quiniones is ComEd's first Asian American CEO and is committed to ensuring a diverse environment. "As the son of Asian immigrant parents, I take great pride in my family's American story. I am constantly in awe of the accomplishments of the Asian American and Pacific Islander community. At ComEd, we strive to build an ever more inclusive environment, where we don't just respect and value the diversity of our employees – we celebrate it. And we are mindful that America's greatness lies, in part, on its ability to attract dedicated, talented people from around the world."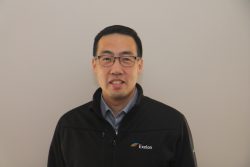 It is also important to acknowledge individuals who continue to take actions in creating an equitable society. Edward Chao, former president of Asian American Resource Group (AARG) at ComEd and IT manager, believes that ComEd is making great progress in its DEI journey.  "Over the past few years, Pan Asian Leadership Council and Asian American Resource Group have offered events, mentoring and specialized leadership development programs to harness the talent and potential that Asian Americans have," said Edward.
Edward is a second-generation immigrant, and his heritage and culture is a mixture of Chinese and Western. "My parents call me a banana—yellow on the outside and white on the inside. But I would say that Asian cultural values still shape my outlook in life, even though I was raised in North America. It's amazing how much those values get communicated to you implicitly from your family."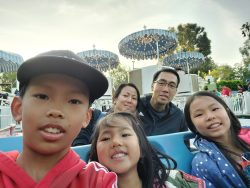 The Chinese Lunar New Year is just one of many traditions that Edward and his family celebrate. "For me it's a time to see and connect with my family, plus we get to eat great food," stated Edward. But besides showing off his traditions and the good food, he also is aware how important it is to reflect not just today, but every day, on the struggles that the Asian American community has faced. "For me, AAPIHM is a time to remember the challenges that Asian Americans have faced in the past, as well as currently, and how they've help build this country and provide opportunities for others."
Like Gil, Edward also wants to help build a bridge between ComEd and the Asian American community. AARG seeks to empower Asian American professionals within ComEd to reach their potential—which also benefits the customers, the company, and the communities ComEd is privileged to serve. "I look forward to seeing what Exelon and ComEd will look like in five-ten years from a diversity perspective," stated Edward.
Did You Know?
In 1992, Congress passed a law that annually designated May as Asian American and Pacific Islander Heritage Month. May was chosen to commemorate the immigration of the first Japanese to the United States on May 7, 1843, and to mark the anniversary of the completion of the transcontinental railroad on May 10, 1869. Most of the workers who laid the tracks were Chinese immigrants.
ComEd's Commitment
ComEd serves northern Illinois communities that are rich in diversity—in race, ethnicity, gender, sexual orientation, gender identity, disability, religious affiliation, experience and thought. DEI at ComEd strengthens the company and communities it serves by developing and retaining talent of all backgrounds that reflect the realities of our communities. It is with this ongoing commitment that ComEd continues to value the diversity of its employees and respect the different perspectives they bring to the table.
This is an important time to support your local AAPI community, and there are plenty of ways to do so in our surrounding areas.
For more information about ComEd's commitment to DEI check out exeloncorp.com