A guest post by: Joe Dominguez, CEO of ComEd 
As we start the new year, ComEd's Joe Dominguez reflects on the moments in 2019 that made his first year as CEO a memorable one.      
What makes you proud to lead ComEd?
Dominguez: The commitment ComEd employees have to the community and the way they live our values every day is inspiring. They will do anything for customers, including going out in the most extreme weather conditions to keep the lights on. In my short time here, I've learned this isn't just a job to them. It's their life. I'm proud to oversee and represent a team that brings this kind of dedication and passion to work with them every day.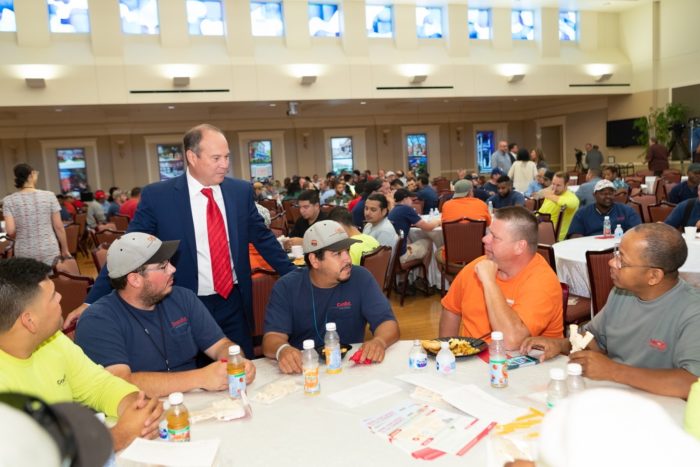 What have you learned about ComEd?
Dominguez: I've come to appreciate the large role ComEd plays in customers' lives, not just in terms of keeping the lights on, but as a community partner. Whether it's creating opportunities for women and underrepresented communities in science, technology, engineering and math or rallying employees to plunge into Lake Michigan in the winter for Special Olympics, ComEd offers programs that open a world of possibilities for communities.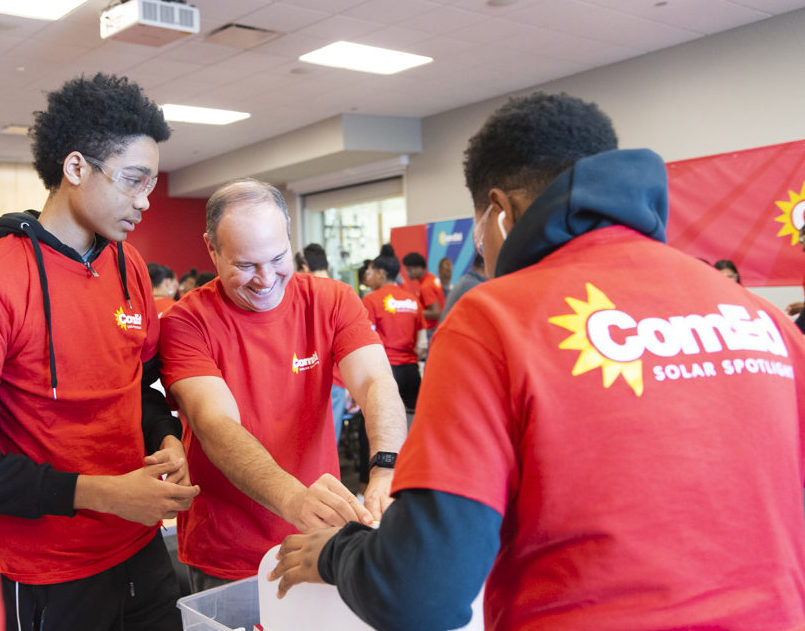 What has been most rewarding?
Dominguez: Nothing has meant more than seeing the different ways ComEd touches people's lives. It's a powerful moment, for instance, when you see students from underserved communities working alongside successful ComEd engineers who come from the same background and have similar experiences. Many who have participated in our STEM programs have changed career directions because of their experience. Participants are graduating from engineering programs and even coming to ComEd to work as engineers. We are now part of their story, and when they succeed, we do too.
How was your first winter after moving to the Chicago area?
Dominguez: Well, it wasn't very welcoming. Chicago has a reputation for fierce winters and more than lived up to expectations. We just had one of the toughest weather years ever, yet we're delivering record performance in reliability and customer satisfaction.
What do you enjoy about living here in spite of the winters?
Dominguez: I love this community! Chicago is the most beautiful city in America. I also love to shop and eat, so this is an opportunity-rich environment for both of those things.
What makes you excited about ComEd's future?
Dominguez: One thing among many is that 90 percent of the leadership team at ComEd are women or people of color. People of different genders, races and ethnicities can succeed equally here. I am excited for what we will be able to achieve together.  
What has surprised you about your role as CEO?
Dominguez: The amount of time I spend thinking about people and the company's culture has skyrocketed. I never focused on the culture of an organization this much. Now, I find there's a moment every day where I'm thinking about how I cannot just maintain the progress we've made, but continue to make it better.
If you could travel back to your first day as CEO, what advice would you give yourself?
Dominguez: Get in front of people as much as possible. As much time as I spent on employee and community initiatives, I would have doubled that. It's the people who make up the business, and it's critical to create relationships with those who drive the success of the company.